The Wanderer Class Diesel Cruiser
The Wanderer Class cruiser was designed by William Garden in about 1963. The idea of a tri-cabin diesel cruiser of a West Coast style was arguably originally created by Edwin Monk Sr., but there were others before him I'm sure. The tri-cabin arrangement (boats with a foc'sl, raised pilothouse, and aft cabin) was being built to designs by Tom Halliday, Ted Geary, and Leigh H. Coolidge before 1930.
By the 1960's owner's wanted that West Coast style and capability, but with more interior space and speed. Garden answered with the 42′ by 14′ Wanderer, which would cruise at 10 knots with a 160HP GM 6-71. This hull was fine forward and quite flat aft, maximum speed was about 12 knots in light trim. They carried 460 usg of fuel and 360 usg of fresh water.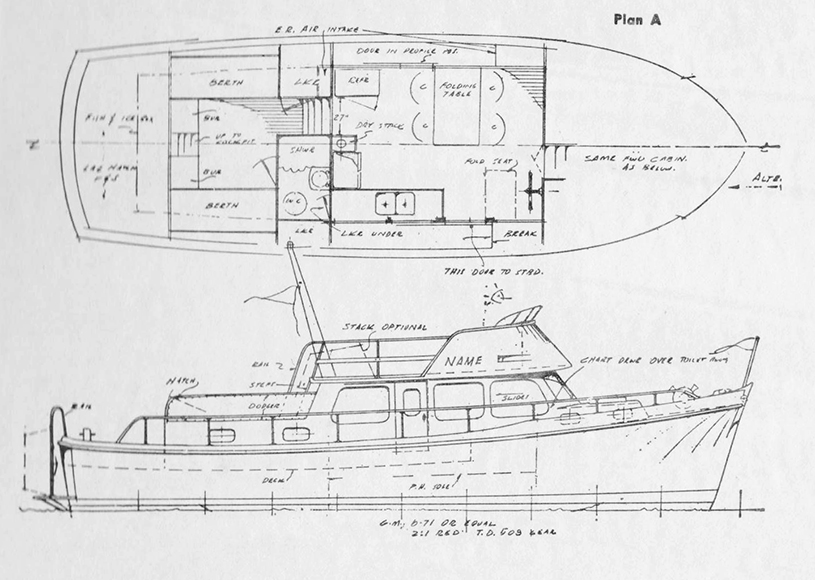 I came across two Wanderers ashore the other day at Reed Point Marina in Port Moody.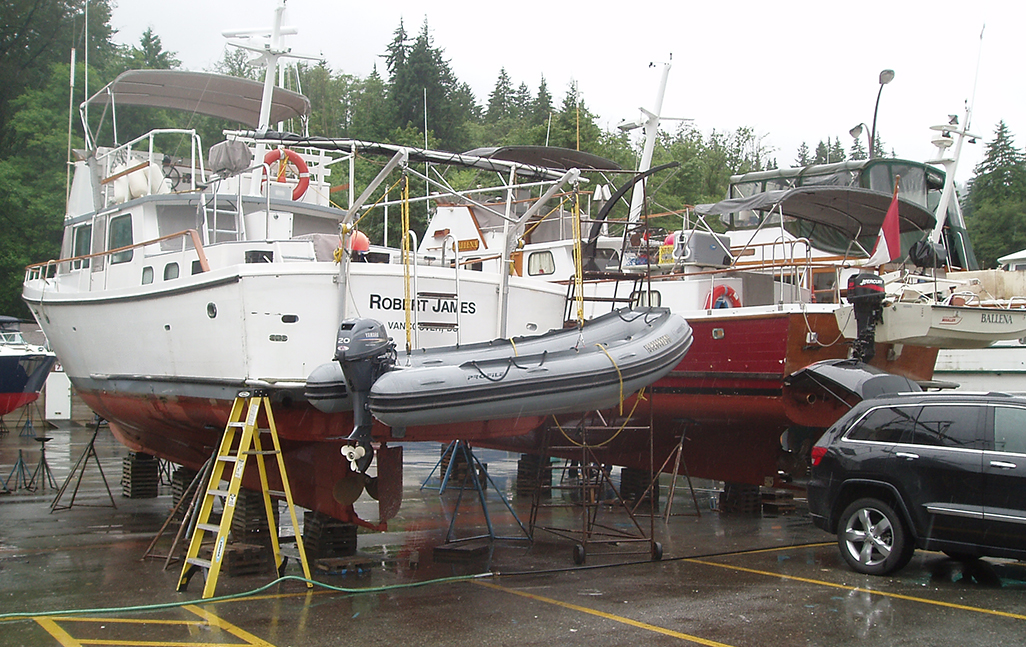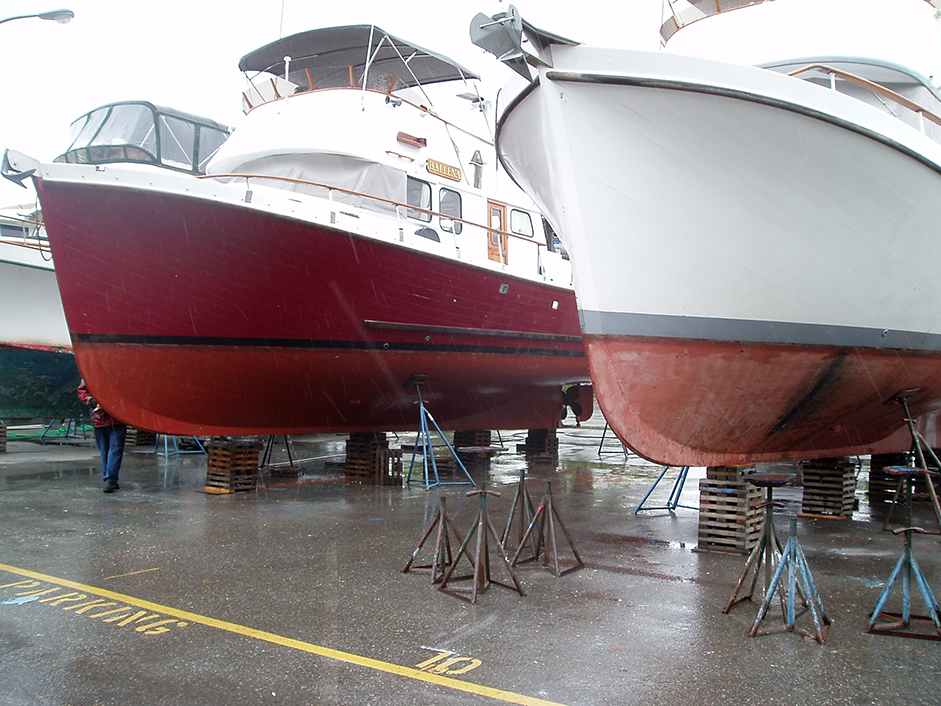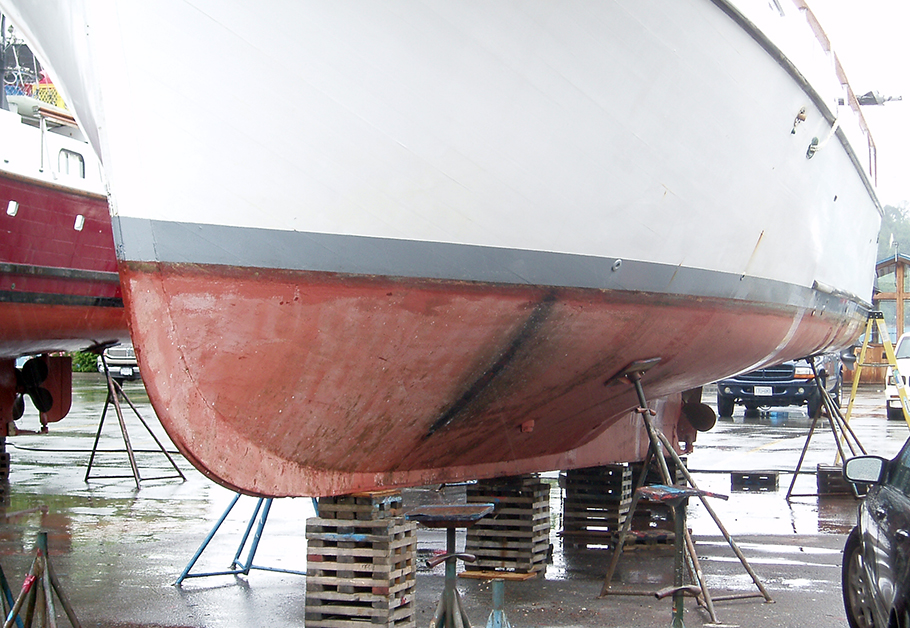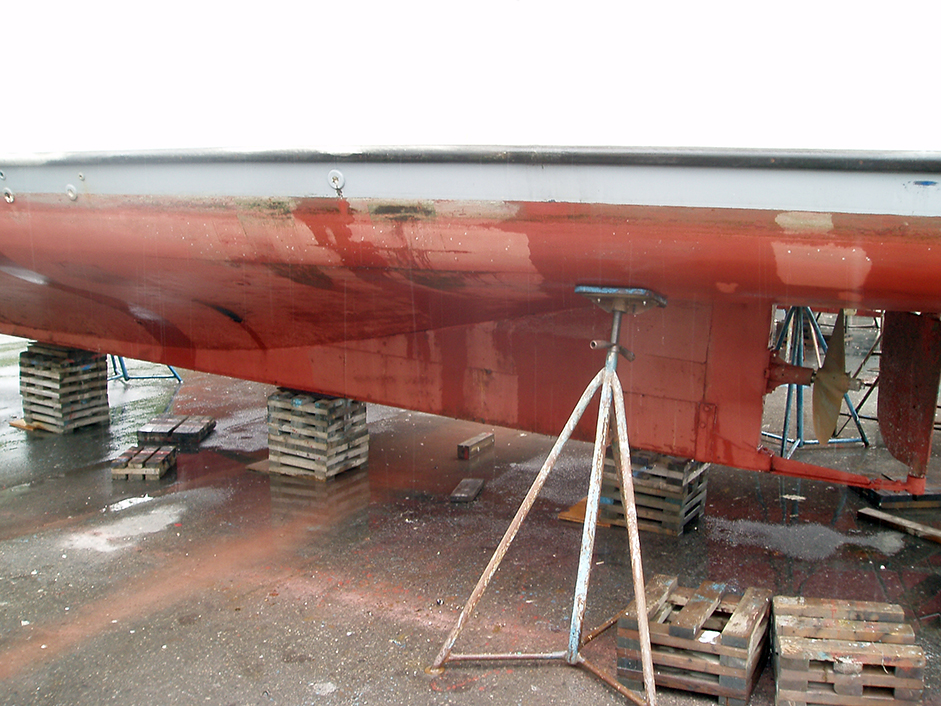 The Wanderer design was bought by the Starlet Corporation of Tacoma and they produced boat in 38′, 42′, and 45′ sizes. At some point Starlet dropped all mention of the designer and re-drew the boats with alterations including the additional foot of beam and straightening the rabbet. I think the Starlet boats were actually built by Jones-Goodell. Other versions of this design were built by Vic Franck's yard and other East Coast builders.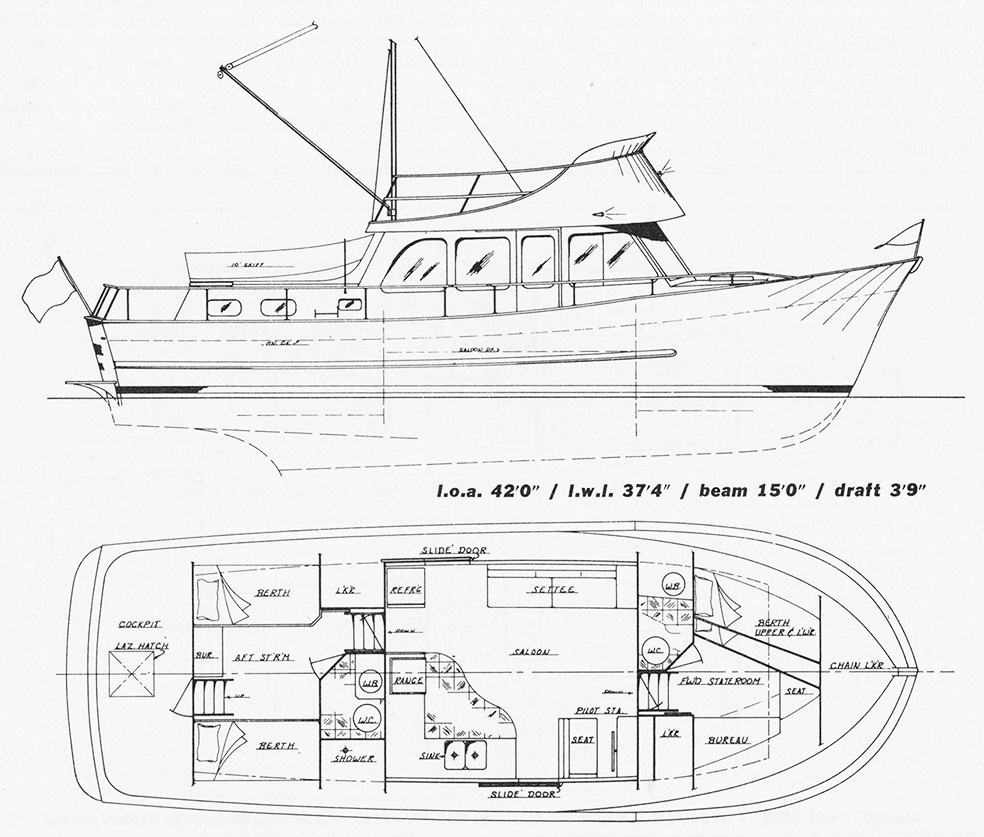 External Links

Sorry, no links have been posted