R2AK Update Tuesday June 9th
R2AK update for Tuesday….
The wind she blows….at least here it does!
A flock of little boats are sheltering in Silva Bay. Dick Smiley and Boatyard Boys, as well as Excellent Adventure are here. Super Friends are just outside the bay tacking across towards the mainland. The tide is about to turn to ebb which will flatten the seas. Wind is forecast to drop a bit this afternoon, it's already down to NW 21 from NW 29 early this morning. We're looking for 15-20 NW over the next 24 hours, which should allow these little guys to move up the Strait….
Elsewhere Elsie Piddock (currently Leading) is so far ahead as to be in her own race now. They are just north of Port Neville, second place Team Brodema are still south of Seymour Narrows, with Por Favor and Golden Oldies hot behind them. Fifth place would be MOB, then Mau, then Kohara, all in the upper Strait. Eighth place is currently Soggy Beavers working up Comox Bar, then FreeBurd, Uncruise, and Blackfish, all south of Hornby. Team Discovery is in 12th place working his way up Lasqueti. Hex 59 is stopped at Nanoose Bay, and Grin is out by Halibut Bank. Mike's Kayak, Y Triamoto, and John are all in the Nanaimo harbour area. Super Friends is out off Silva Bay. Three boats are in Silva Bay, Sea Runners, Coastal Express, and Puffin are all at the top of Valdes, and Seawolf is not reporting on the tracker.
Excellent Adventure coming into Silva Bay….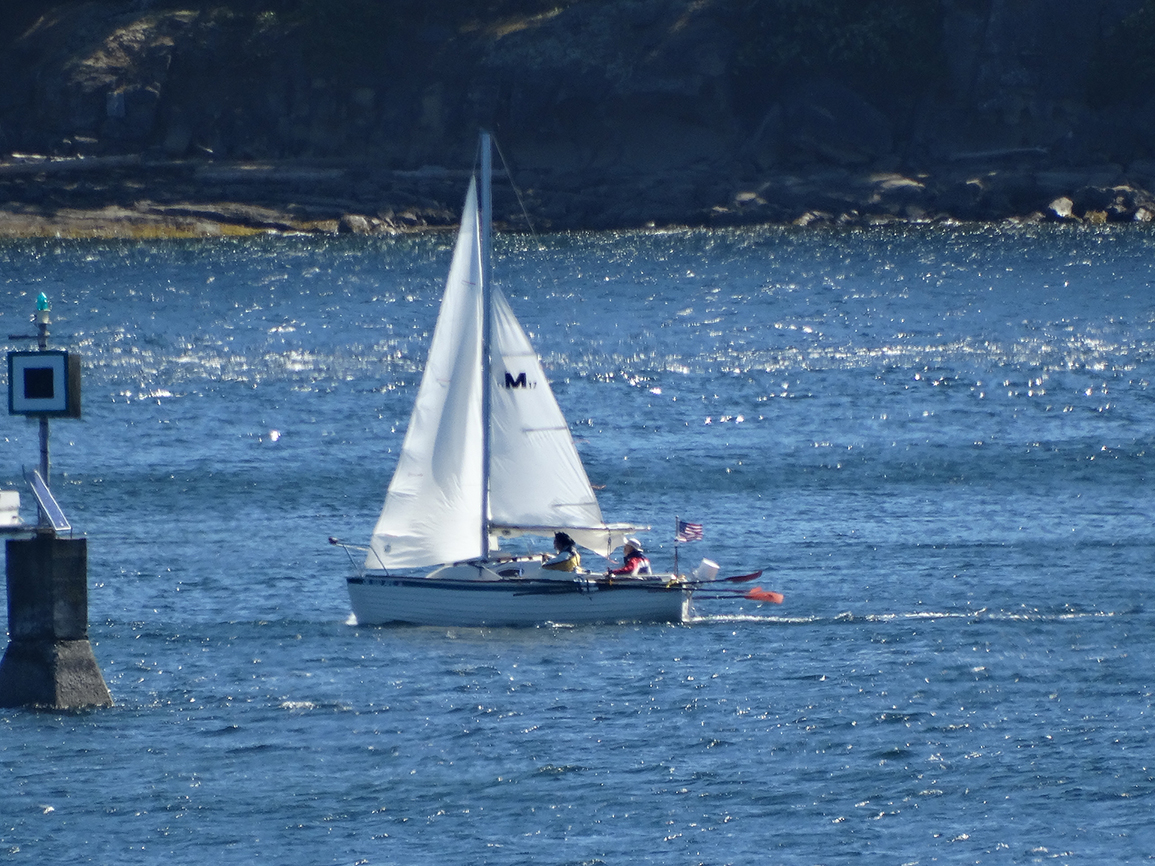 External Links

Sorry, no links have been posted