R2ak Weather, pre-race
R2ak race weather for the morning of May 29th 2015. This is a pre-start overview.
With six days or so till the start, it's time to look seriously at R2ak weather.
These are all taken Friday morning May 29th. The first picture above is the surface winds, (yellow arrows on blue). There's a high pressure ridge off the West Coast of Vancouver Island, but we can see the North Westerlies are firmly established. Roughly 20-30 knots of NW in Hecate Strait. The same in Johnstone Strait.
Pretty clearly the World Wind Map and Offshore Grib files are not very useful for the R2ak race, except to establish the biggest picture. The local weather stations (Environment Canada) will be key in figuring out what is happening. The automated stations are okay, though questionable at times, better are the observations by the Light-keepers.
It really peters out on the inside of the South Coast. The offshore Westerly blows in Juan De Fuca and there's currently 19 knts NW at Race Rocks off Victoria. But just around the corner at Discovery it's only W 5. Smith Island on the American side has SW 6, East Point SW 7, Sand Heads (Off the Fraser) NW 11, and we have NW 14 up here at Entrance.
It looks like a beautiful day for sailing south,(As DS may be) but I don't think it will be a fast one.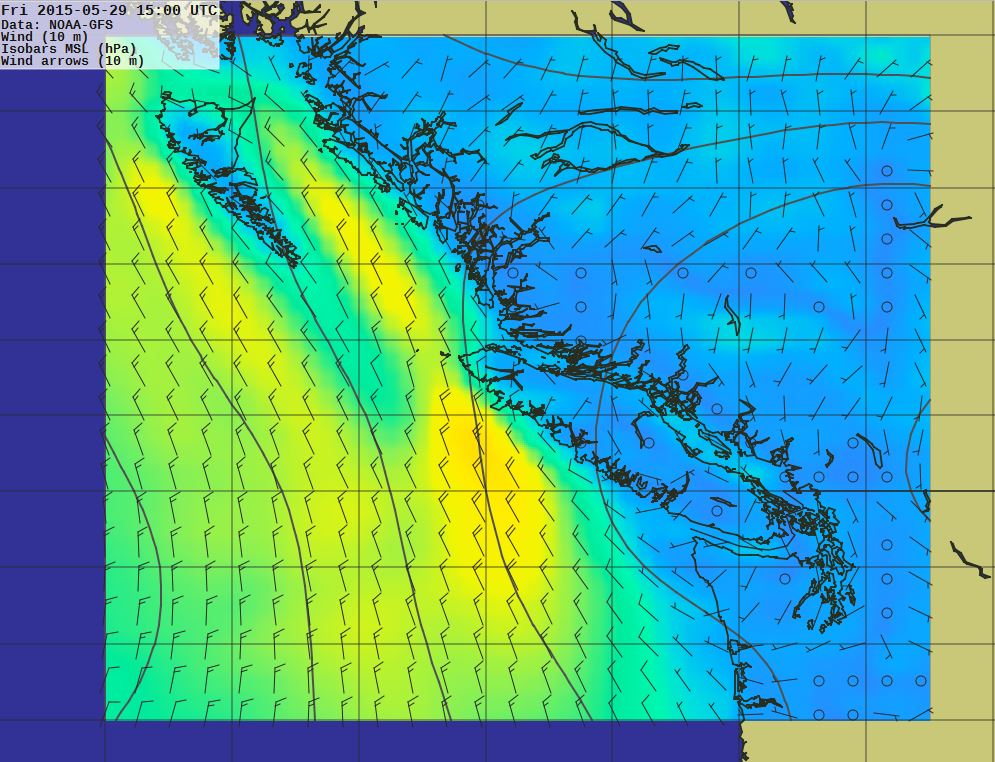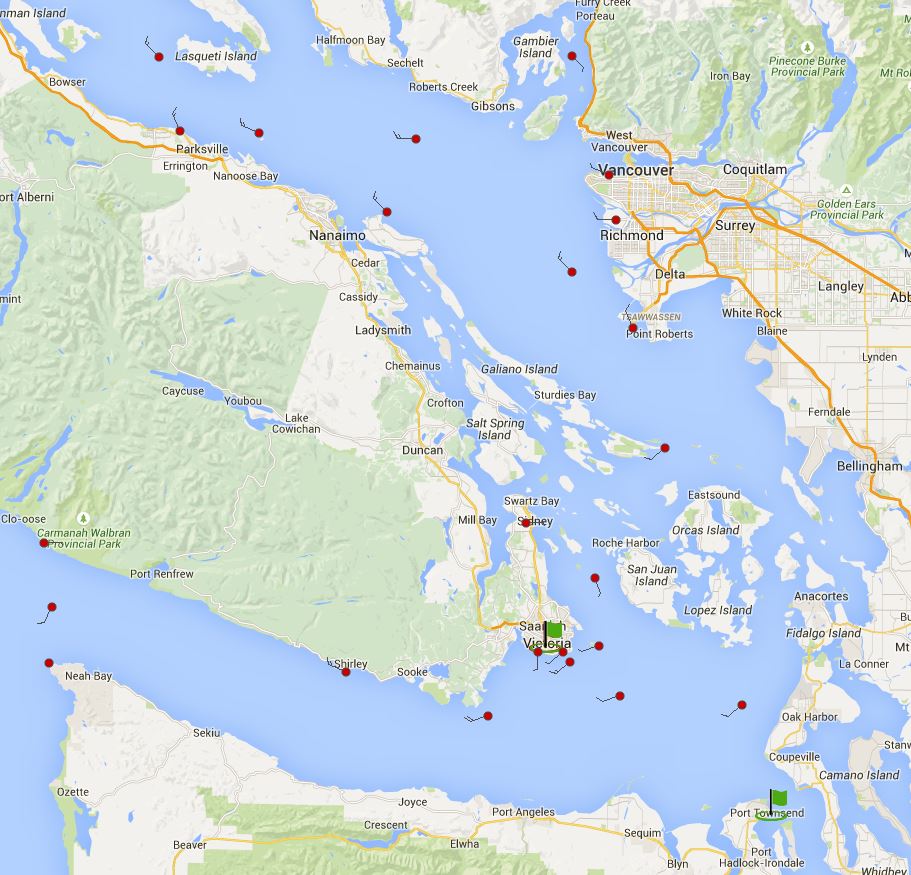 External Links

Sorry, no links have been posted