Double-Deck Seiners
The double-decker Chelsea Lake, built as the Great Northern 3 by A.C. Benson Shipyard Ltd. in 1947. Design is probably by Robert Allan of Vancouver.
For a few short years big double-decked seiners were the ultimate West Coast fishing boats. Starting in the 1930's and ending less than 30 years later in the late 1950's, an amazing fleet of massive bent frame wooden boats were built in just a few select shipyards. Between 70′ and 75′ on deck, about 20′ in beam (which varied a lot), and not particularly deep, they were on average about 100 gross tons. Typically 250-350 HP slow-speed diesels were originally installed. In BC four shipyards built the majority of these boats: Star Shipyard, Benson's, Menchion's, and Boeing of Canada.
Built mainly for the herring fishery on the West Coast of Vancouver Island and Sockeye fishing in Juan De Fuca, these big boats were too awkward to set off the beach in the back-eddies of the Johnston Straits. With 12-plus feet of freeboard forward, the pilothouse crouched behind a high-solid dodger, and the sheltered working deck with massive bulwarks, the double-decker epitomizes the capable West-Coast fishboat. This was the boat you head off to the Bering Sea in, or South America, or the West side of the Queen Charlottes.
The boats were characterized by their arrangement, the hold stretched over 1/2 the length of the boat, with engine room in the bow. Usually all accommodation was on deck with the crew sleeping in the forward lower house, while the skipper had his own cabin behind the pilothouse.
Here's my list so far, I'll add detail as it comes.
Cape Mark – 1947 – Star Shipyard
Renown – 1957 – Benson
Blue Pacific #1 – 1957 – Star – Sister of Sleep Robber, Garden Design
Waldero – 1950 – Benson
Western Girl – 1942 – Menchions
Northern King – 1944 – Star – also named Pender Isle and BCP51
Western Mariner – 1943 – Star
Western Monarch – 1937 – Tara Bros., Ladner, – Now called Dor Mar
Western Pioneer – 1936 – Martinac
Ocean Star – 1955 – Matsumoto
New Queen – 1953 – Harbour Boatyards Ltd. Robert Allan design
Naflo – 1941 – Marpole Boat Works
Belina – 1951 – Benson
Allaverdy – 1939 – Menchion
Adriatic Star – 1937 – Boeing Tom Halliday design
Sleep Robber – 1956 – Star – Garden design
Nanceda – 1950 – Menchion – Robert Allan design
Bligh Island – 1938 – Boeing Tom Halliday design
Midnight Sun – 1938 – Boeing Tom Halliday design
Pacific Sunrise – 1945 – Benson
Chelsea Lake – 1947 – Benson – originally Great Northern 3 – May be Robert Allan design
VanIsle – 1929 – Boeing – Also BCP 50 and now called Pacific Grizzly Tom Halliday design
Western Warrior – 1949 – Menchion
Corregidor – 1942 – Pacific Boatbuilding – May be Garden design.
Pacific Belle II – 1955 – Matsumoto
Northern Dawn – 1960 – Matsumoto
Sunnfjord – 1957 – Matsumoto
Blue Ocean – 1957 – Matsumoto
Northview – 1951 – Harbour Boat Builders Ltd. (R. Allan design) sunk 1961
Western Producer – 1945 – Marine View Boatworks (USA)
Quadra Isle – 1944 – built Seattle – originally Cape Karluk
Maple Leaf C – 1929 – Atagi Boat Works
Vicisle – 1943 – Menchions – originally Tatchu
Miss Cory – 1956 – Matsumoto – Miss Geraldine, Tracy Lee, B.C. Mac
Snow Prince – 1937 – Boeing Tom Halliday design
West Isle – 1938 – Boeing ex BCP 52 Tom Halliday design
Phyllis Cormack – 1941 – Marine View Boatworks (Tacoma Washington) originally Ambassador Her name was changed when she came to Canada in 1958. Famous protest voyage to Amchitka (Alaska) in 1970.
Carina No1 – 1962 – Sather Boatworks (New Westminster) Built as halibut boat, lost at Nitinat 1985
Kaare – 1951 – Harbour Boatyards Ltd. became Istra
Ocean Wonder – 1972 – Frostad Boat Works
Cape Douglas – 1940 – Tacoma Washington
Misty Moon – 1951 – Johnstone Brothers
Cape Canso – 1941 – builder unknown (RCAF 1941-49)
Elling K – 1952 – Sterling Shipyards Ltd.
Ocean Pride – 1951 – unknown – sank 1967 Principe Channel
Skardale – 1944 – Tacoma Washington (J.O. Edwards, Westhawk, Paulina II)
Silver Viking – 1956 – A.C. Benson Shipyard Ltd. (A.P. Knight, Arrow Post, I.F. Mariner)
Terena K – 1937 – Terminal Is. California (lost 1966)
Western Crusader – 1942 – Victoria Motorboat & Repair Works
Western Ranger – 1938 – Vancouver (wrecked 1977)
Good Partner – 1936 – Fenner & Hood Shipyards
Alaska Queen – 1952 – Vancouver (lost 1970)
Aurora – no information
Mermaid II – 1943 – Harbour Shipyards Ltd. (Became Alaska Queen II in 1971)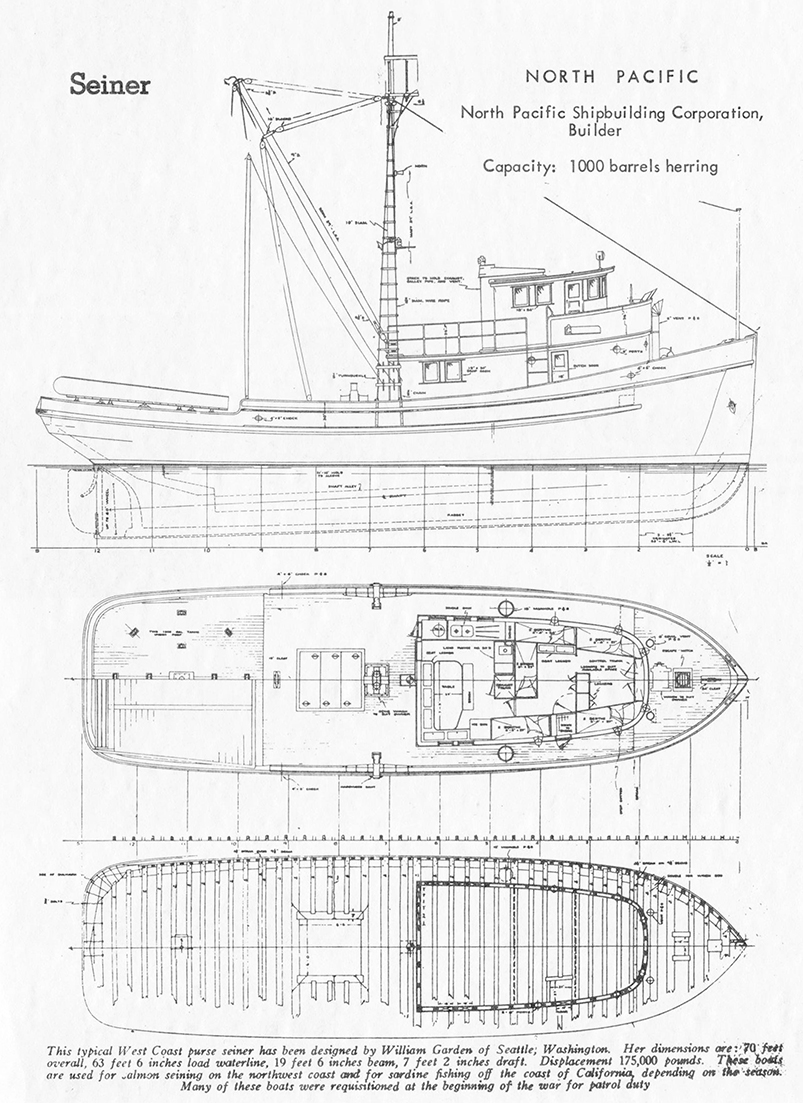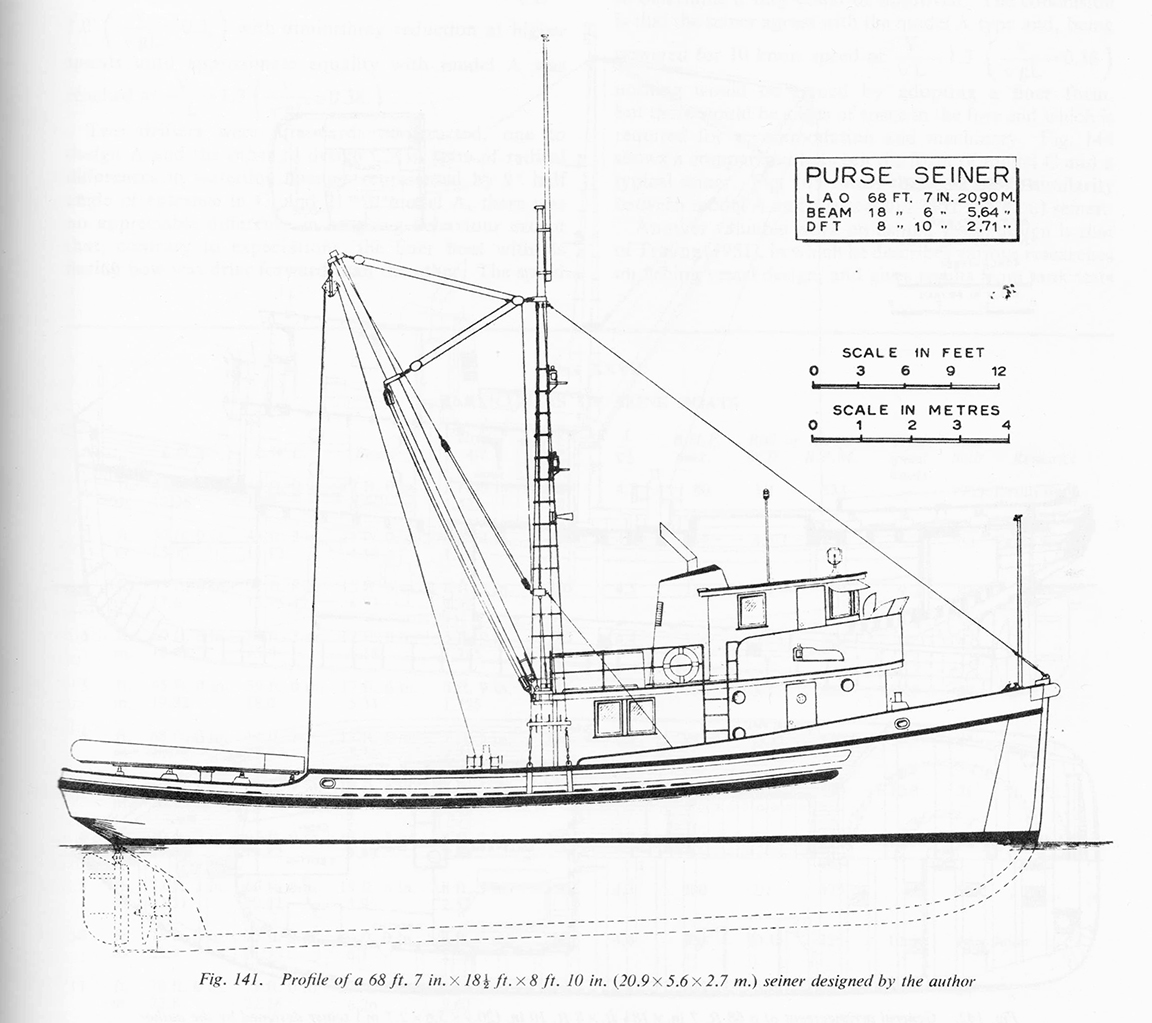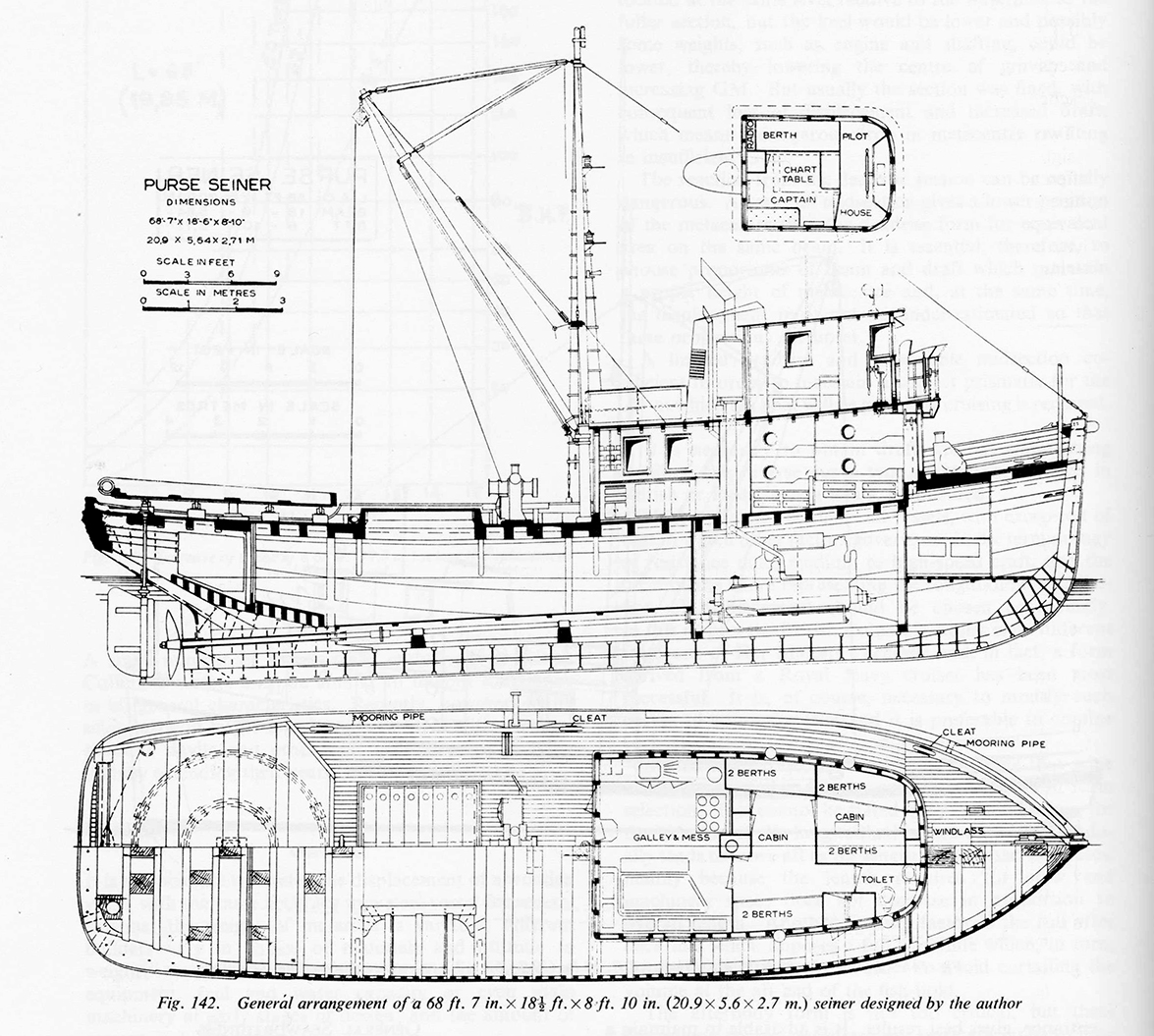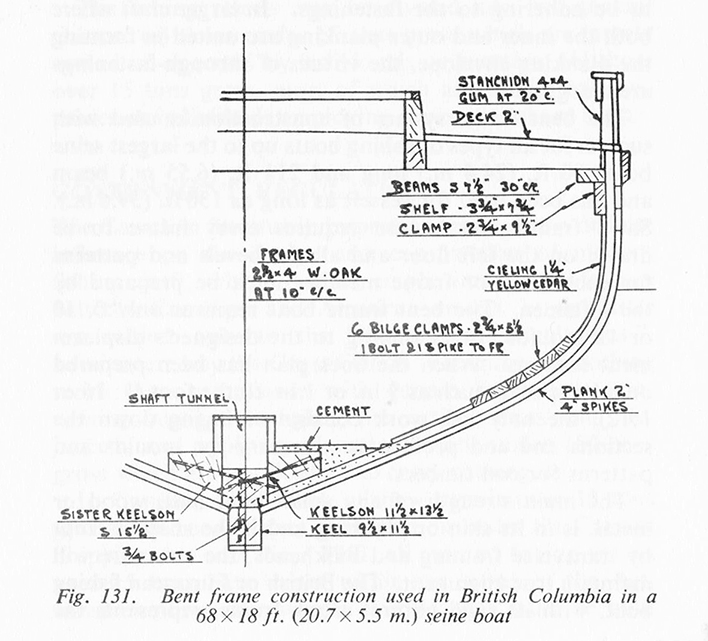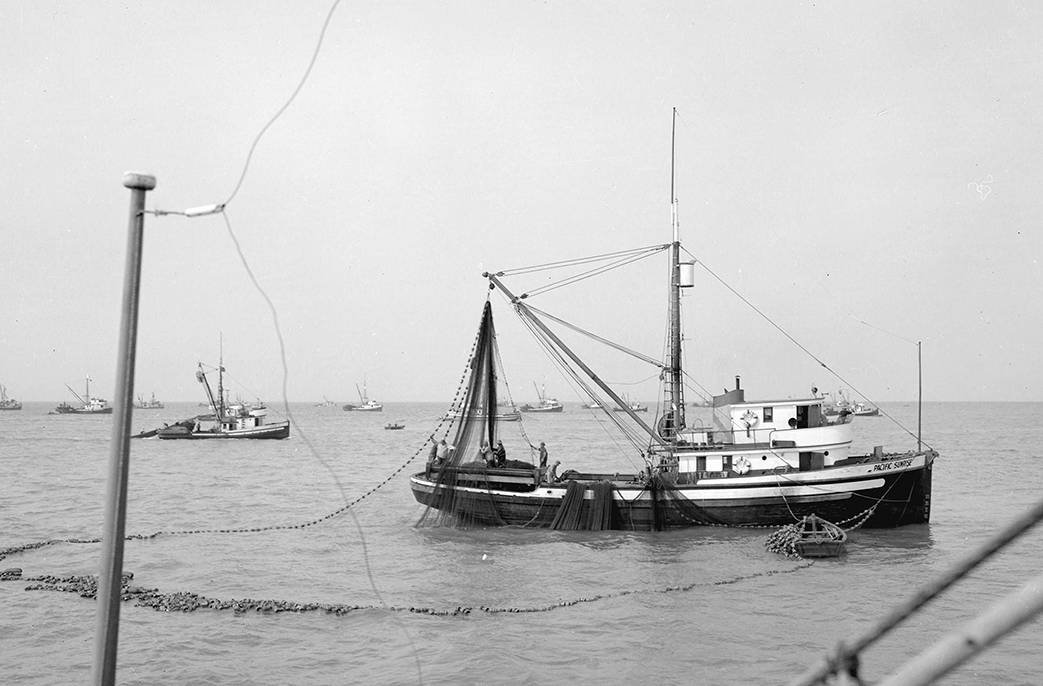 External Links

Sorry, no links have been posted