Post Class Patrol Boats
Once again our Federal Government is selling off what I think are irreplaceable assets at a bargain price. Five of the 65′ x 17′ Post Class Patrol boats were built by Philbrook's Boatyard in the early 1970's. The next few days will see what I believe is the last one still in government service, the Sooke Post, sold at auction by crown assets.
The Kitimat II sold a few days back at $225k, minimum bid on the Sooke Post is $195k. This is close to what they cost new in 1974. To replace today would be several million dollars.
These are good boats, not inexpensive to run but strong and pretty comfortable. With new engines and electrical/plumbing systems, new deck cranes, etc, they would be fine for another 40 years.
The design was done by William Garden in 1972, he mentioned they would be better if 10′ longer, everything else the same. But that's true of most any boat. Bill liked wedges under the transom and you can see these boats have them. At a guess I'd say the wedge is 1.5″ high and 12″ fore & aft, running completely across the transom. Anyway I think it's a shame we're getting rid of these, to replace them with 108′ cutters. The bigger boats require a larger crew, are more intimidating to the public, and a lot less handy in smaller harbours, etc….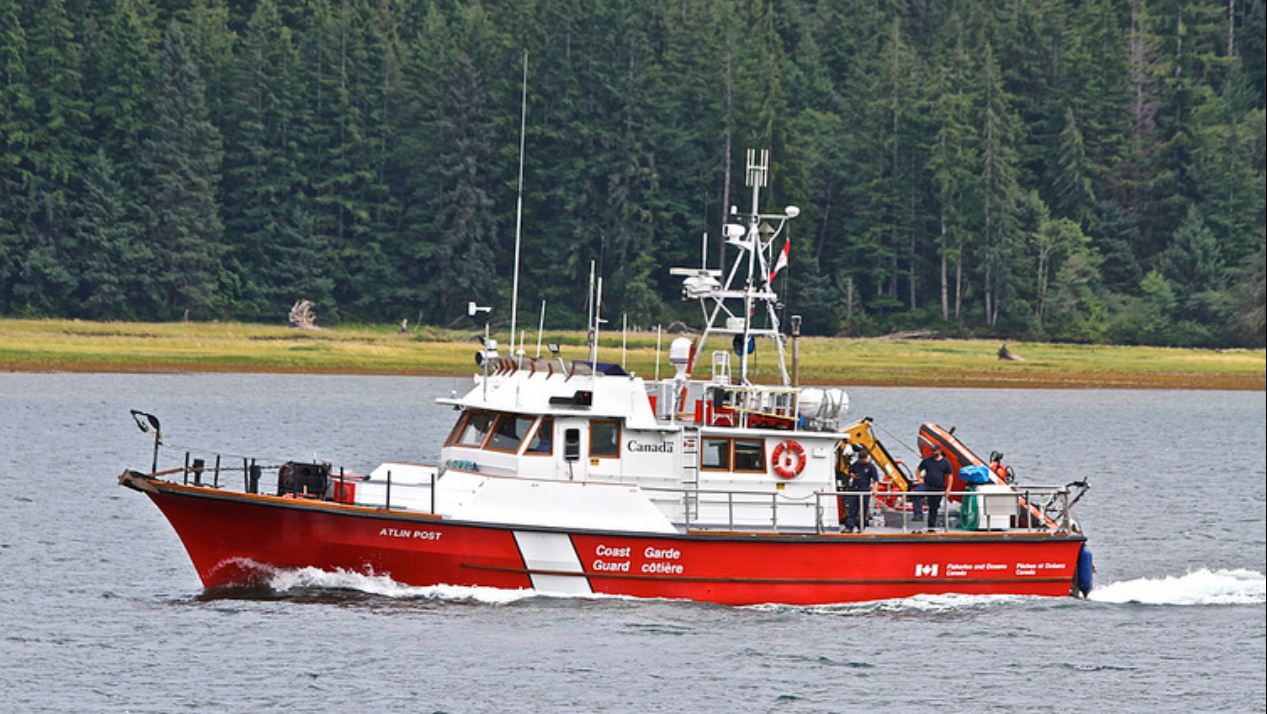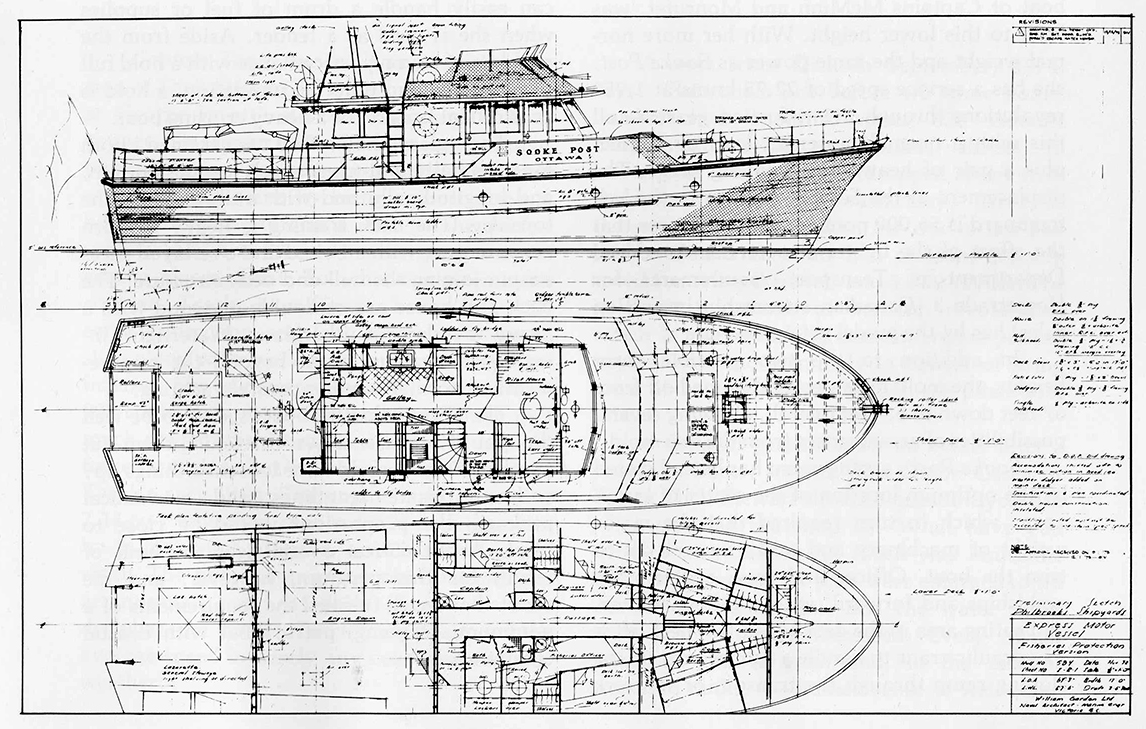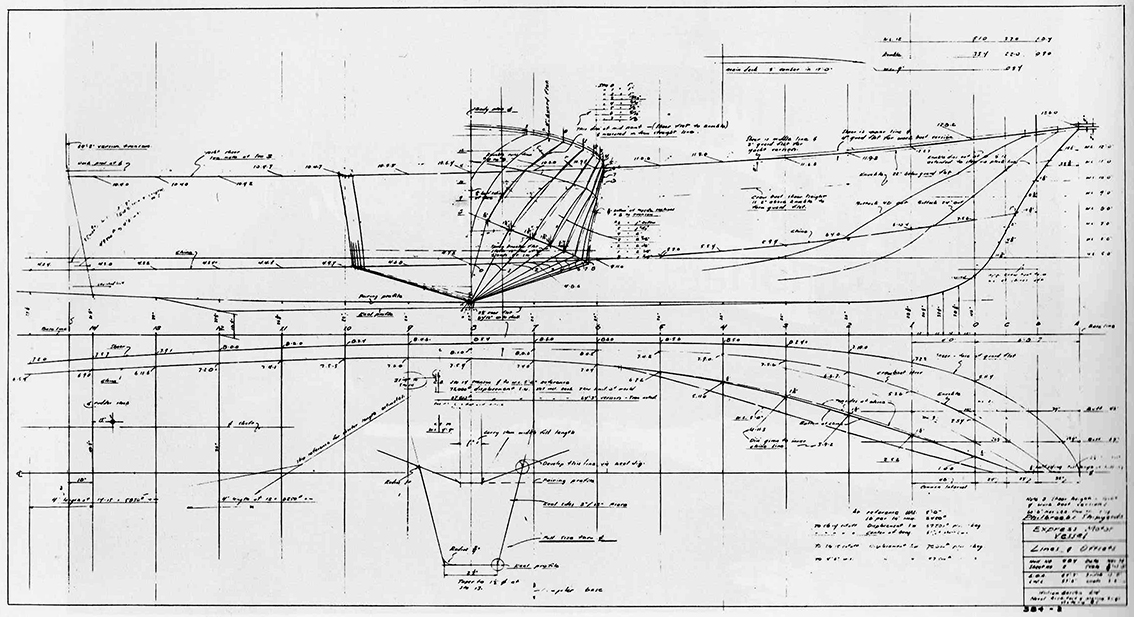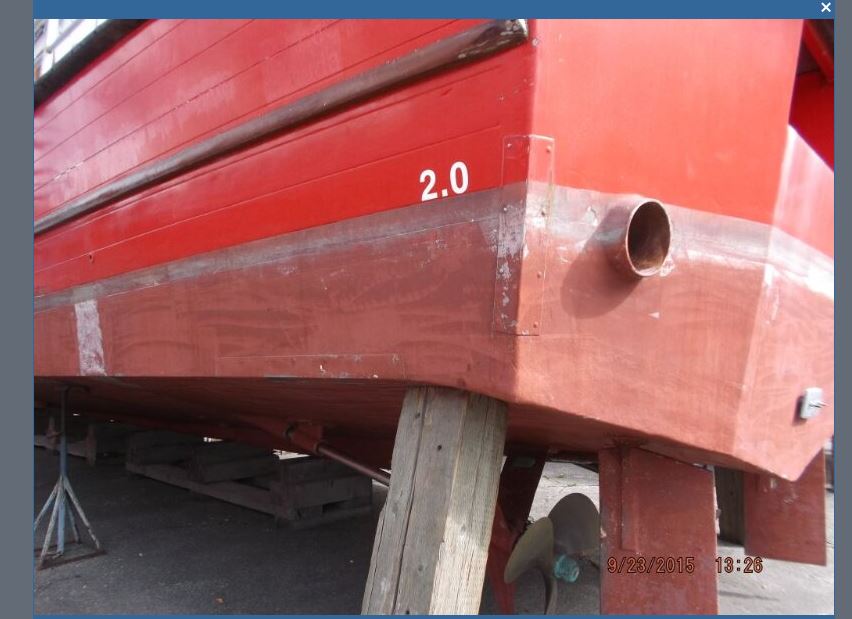 External Links

Sorry, no links have been posted