BLUENOSE AND COLUMBIA
Bluenose and Columbia raced against each other in only two races in 1923. Bluenose was then 2 years old and Columbia brand new. Bluenose won both those races but the committee awarded the second race to Columbia due to Bluenose rounding a mark improperly. Angus Walters took exception and left Halifax without the issue being resolved. The trophy was not awarded that year and a 7 year hiatus in racing was the result.
The two boats are very similar.
Bluenose (1920) was design #17 drawn by the unknown 41 year old William J, Roue, an amateur Nova Scotian designer who worked days in his family soda pop business. He'd spent 25 years studying naval architecture at night and was up for the challenge. LOA was 143′, waterline length 112′, beam 27'0″ and draft 15'10", displacement 285 long tons and sail area 10,000 sq ft.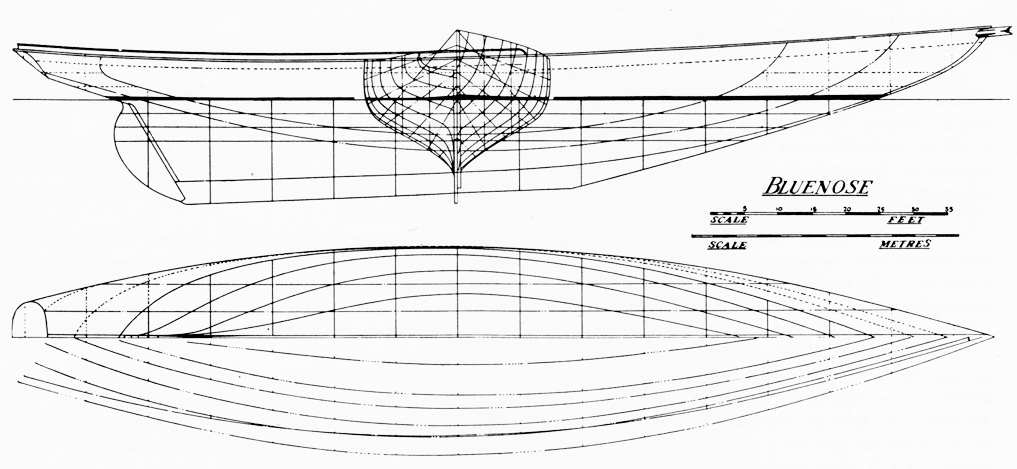 Columbia (1923) was the last of three racing schooners designed by the Burgess & Paine design office in Massachusetts. At the time they were one of the top design firms in the USA, with senior partner Starling Burgess, the younger rule expert Frank Paine, and LF Herreshoff and Norman Skeene as draftsmen. They would be joined in 1923 by Loring Swasey to form Burgess, Swasey, and Paine. Frank Paine would go on to design the Gertrude L. Thebaud in 1929 for the final two International Fishermen's Race series. The Thebaud was the only US built challenger to win a race against Angus Walters and Bluenose.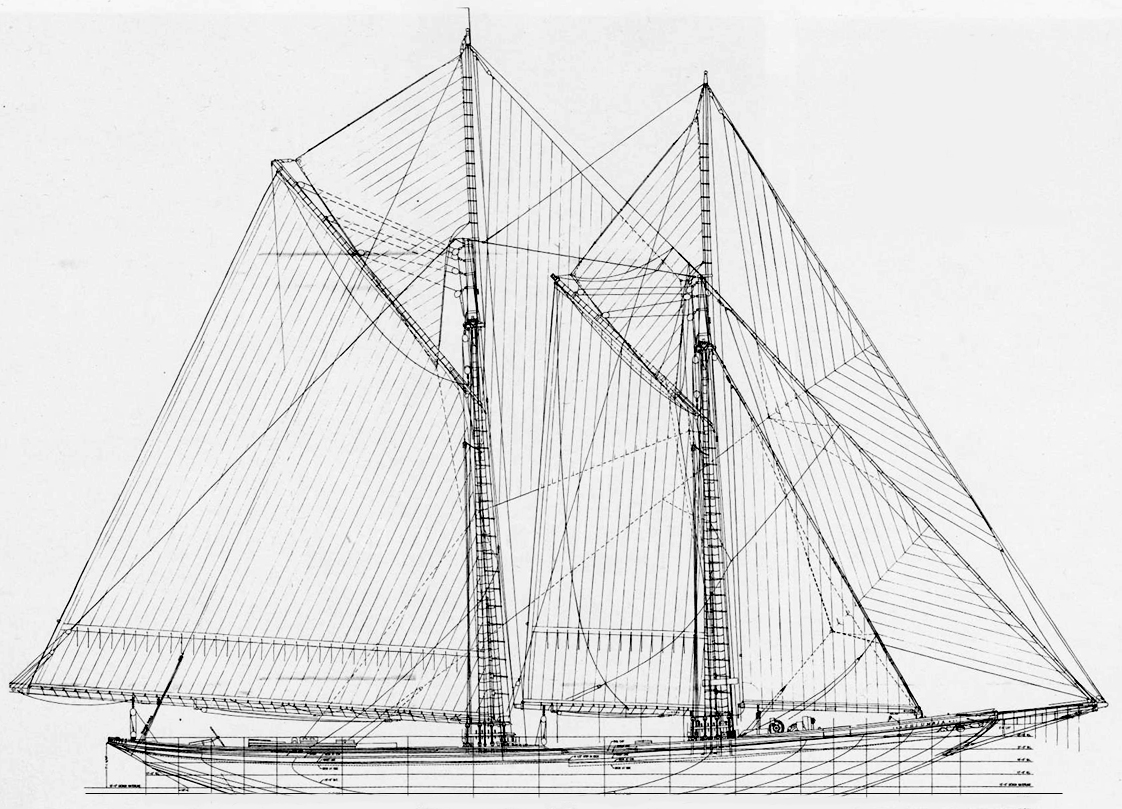 Columbia was 141'2″ LOA, 110′ on the waterline, with 25'6″ beam and 15'9″ draft. Displacement was 228 long tons and sail area 10,400 sq ft.

So Columbia was a bit smaller than Bluenose and with 18″ less beam a lot less powerful in a blow. Her sections are noticeably slacker throughout her length, and the forward sections are a lot finer. Columbia should have been the better boat in light air. Roue always said the Bluenose secret was that he "gave her the power to carry sail".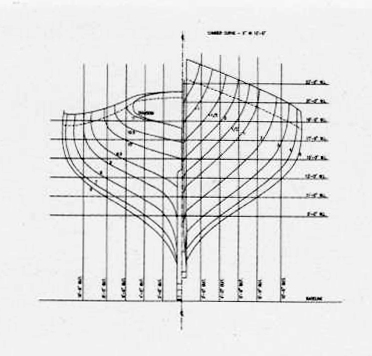 External Links

Sorry, no links have been posted