Edwin Monk Sr. and Lorne Garden
From the late 1940's into the 1950's, Edwin Monk Sr. and Lorne Garden were partners in the firm of Edwin Monk Naval Architects. Lorne was the older brother of better known Seattle/Victoria designer William Garden. Very little is said about Lorne in the available printed references. Ed Monk Jr. recalls visiting the office as a child and Lorne drawing cartoons for him. He mentions (in Bet Oliver's book Ed Monk) that Lorne's signature is on a lot of the drawings in their files, "he was a very good stylist, just like his brother Bill." We find a hint at the technician Lorne when, in Yacht Designs (1977), William Garden mentions that his much admired perspective drawings were done using a method "developed with my brother Lorne and based on a Royal Air Force method of making identification drawings of an unknown aircraft from an inflight photo."
I think it's pretty likely Lorne was responsible for the styling we see in this 1948 motorboat design. The broken sheer, sloping window posts, and carefully featured curves.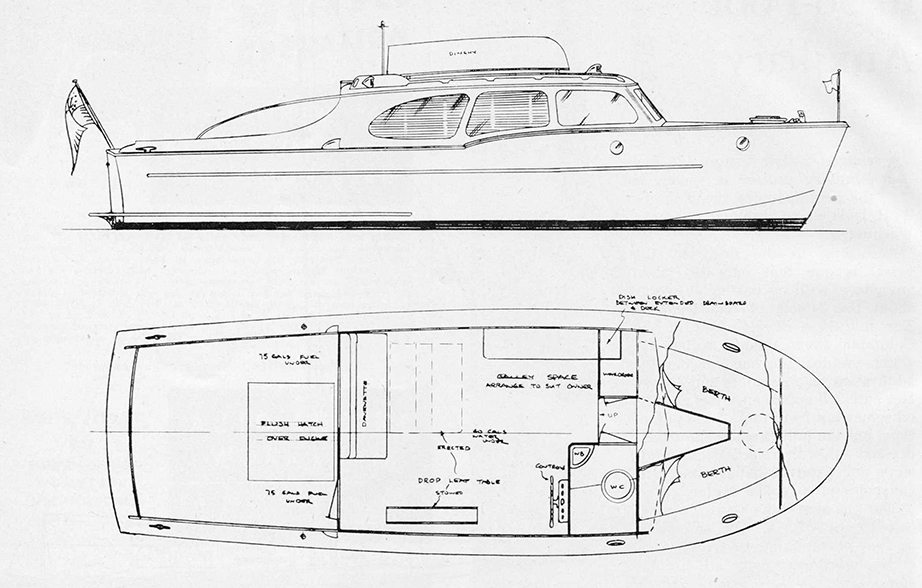 A troller design from 1952 by Monk and Garden.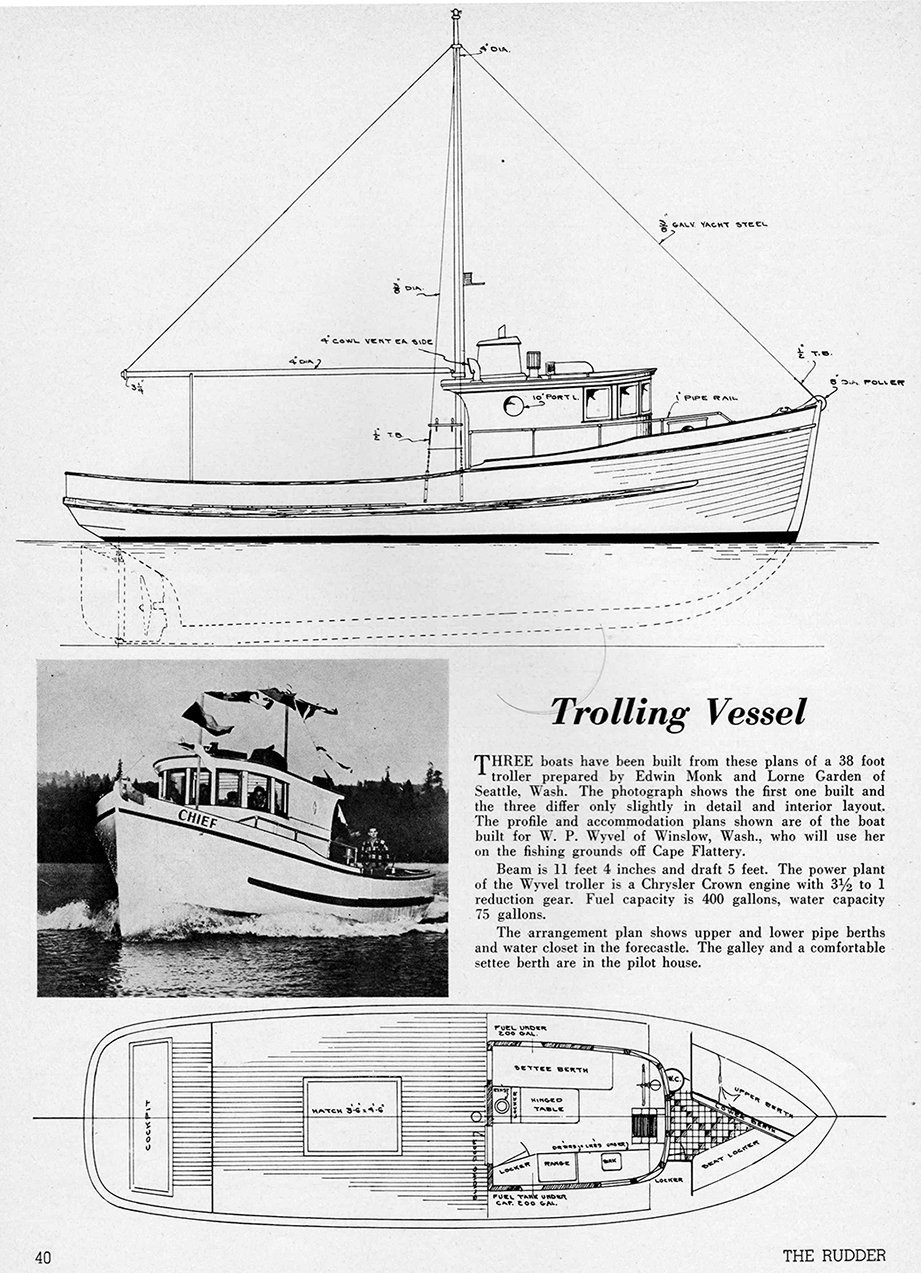 And this one is neat, a River Boat for passengers and freight on the Stikine River in Alaska. Designed by Ed Monk Sr. and Lorne Garden in 1951.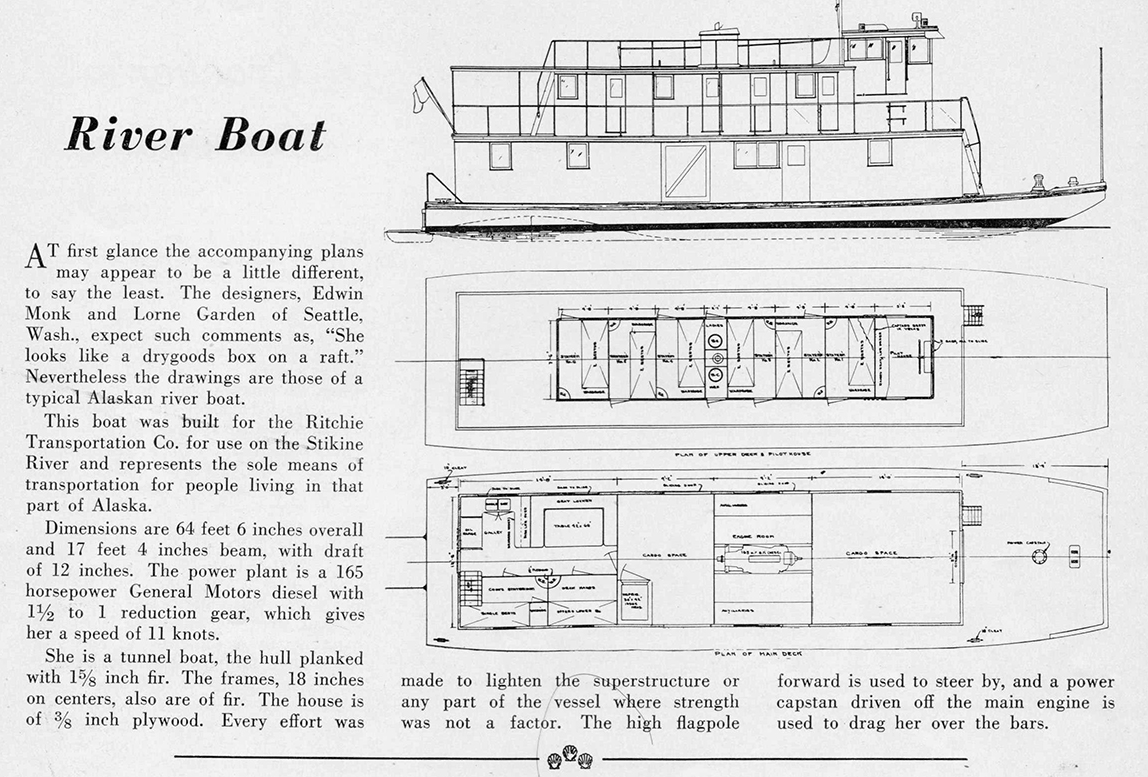 External Links

Sorry, no links have been posted