R2ak Dick Smiley leaving Silva Bay
It was chaos for most of the day, but by late afternoon the boat was loaded and the dock was empty. Of course the wind was slowly dying all day. Around 15:30 they got away, headed to Vancouver for some minor sail work (fourth reef). I think they got some practice with the new 12′ oars.
We dropped the mast one last time (guessing) for some base plate work. Getting the Spinlock halyard clutch installed properly.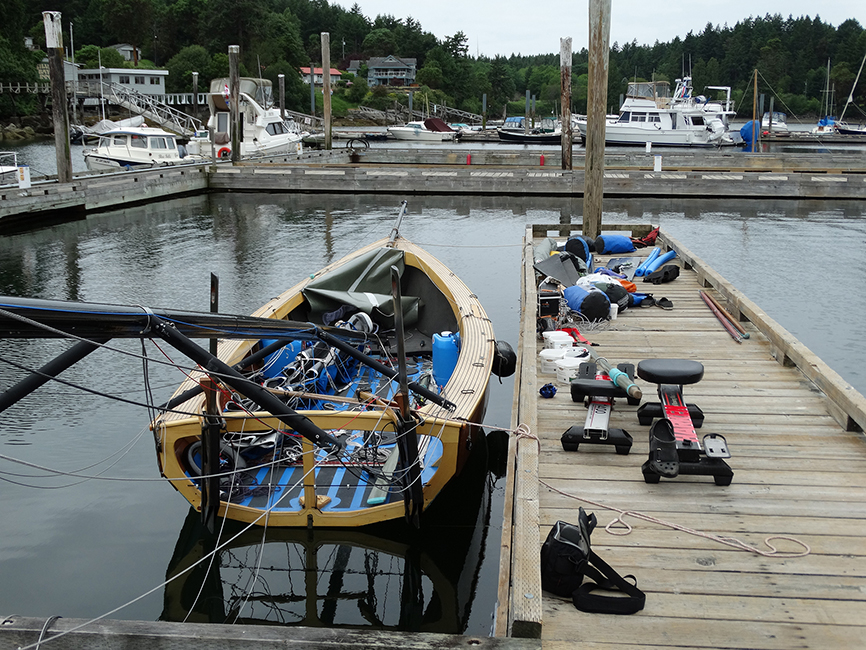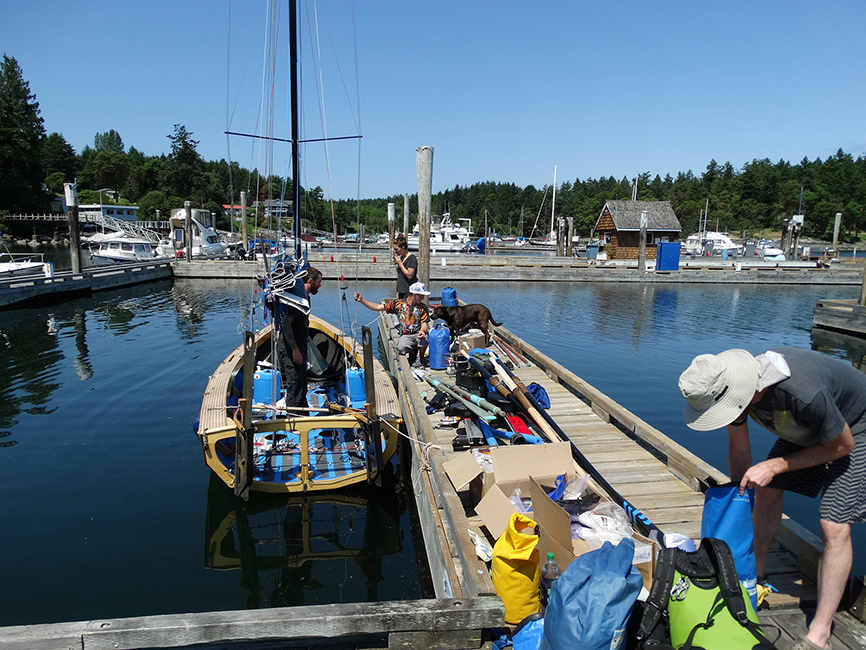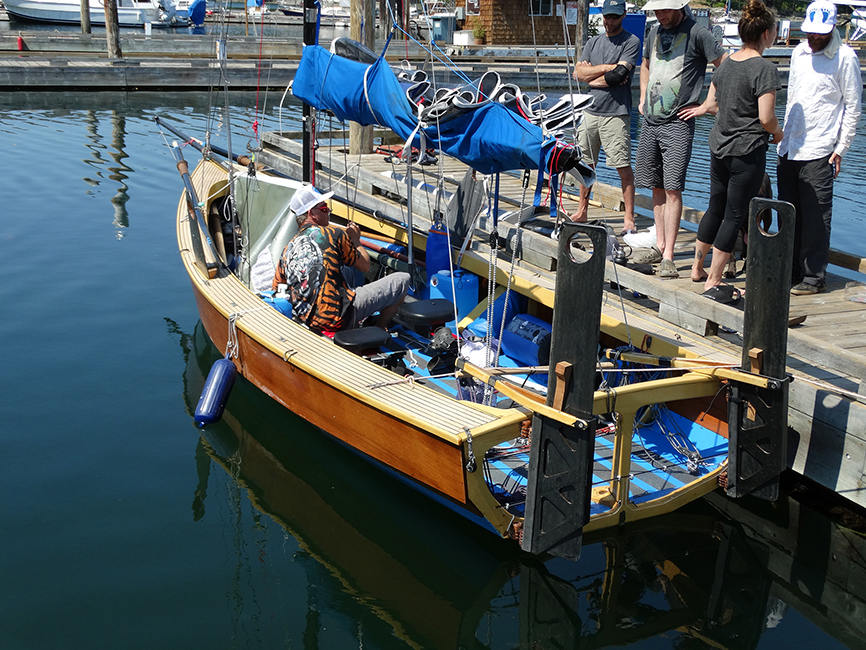 "Are we ready?", another voice "No"….third voice, "Well, let's go anyway".
External Links

Sorry, no links have been posted