STORMVOGEL
In my previous post concerning design ideas I mentioned Stormvogel, now let's have a look at her. In the photo above, taken by Beken and Son, she is "charging through the Solent in the 1961 Cowes Regatta" (from Laurent Giles and his Yacht Designs). She had just been launched that year after building in South Africa and is considered to be the first truly light displacement maxi ocean racer.
Her design and construction were commissioned by C. Bruynzeel (Buynzeel Plywood) who started the program by commissioning 3 different top design offices to create 2 sets of hull lines each. The designers were Laurent Giles, E.G. Van De Stadt, and Illingworth and Primrose. These models were tested against each other in the Saunders Roe tank at Cowes. John Illingworth has written that there was very little difference between the three best hulls, one from each office. In the end each office was given a share in the final vessel, perhaps one of the first major yacht design collaborations. Hull lines were by Van De Stadt; sail plan, deck, and accommodation by Illingworth and Primrose; construction details and general oversight by the Giles office.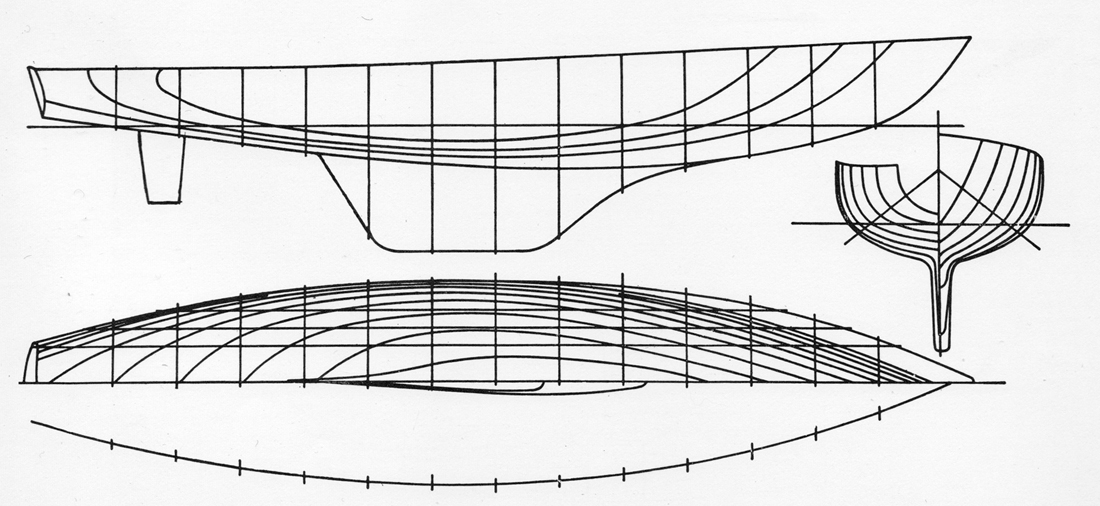 Length overall is 74'6″, waterline is 59'4″, beam is 16′, design draft is 9'6″, displacement 62,000 pounds, ballast 29,000 pounds, sail area 2460 sq ft. Construction was by the Lamtico yard in Stellenbosch SA, her hull skin was cold-molded of four layers of mahogany (total thickness 1.125″) glued and nailed together over longitudinal stringers on bulkheads. The deck was double plywood with a foam core and the keel a hollow steel box with tanks above the ballast.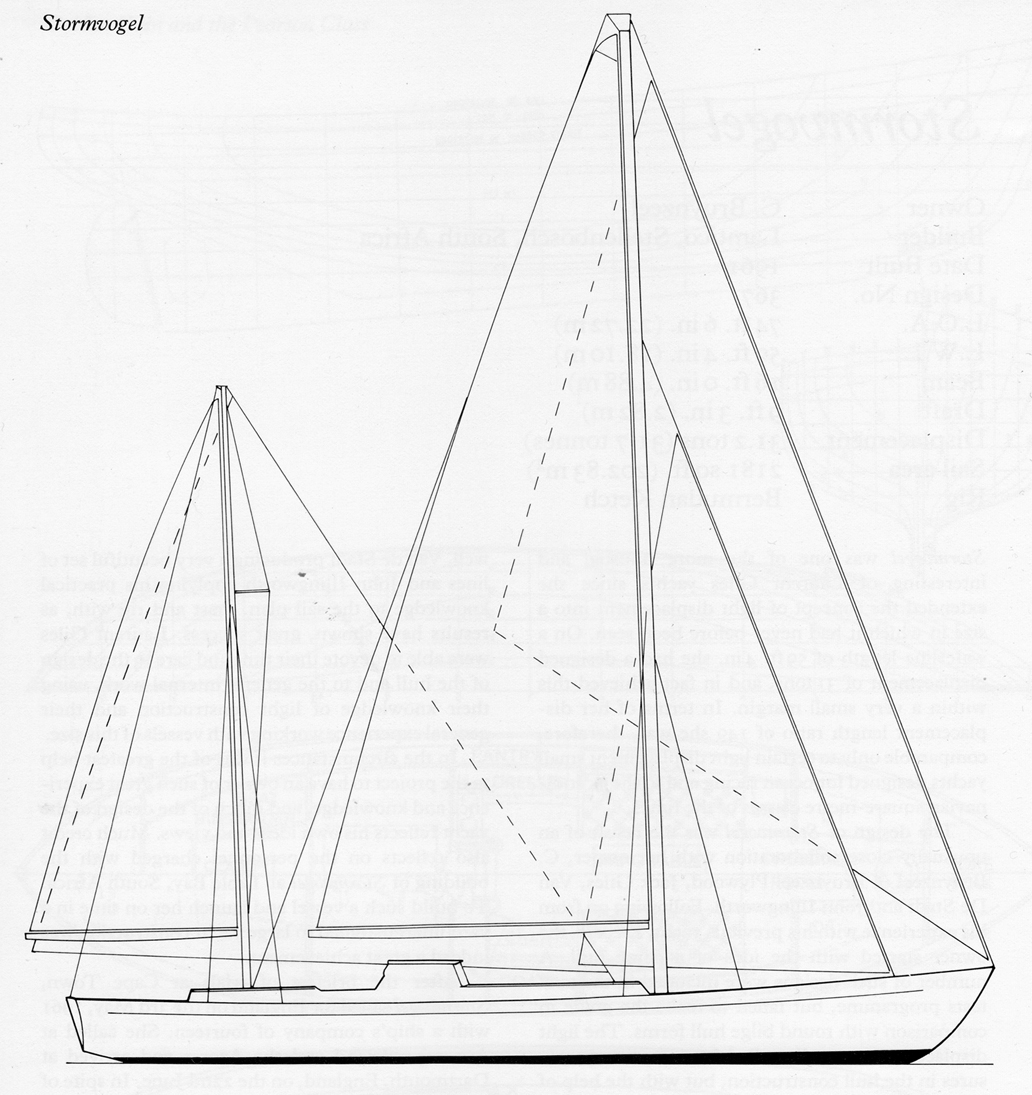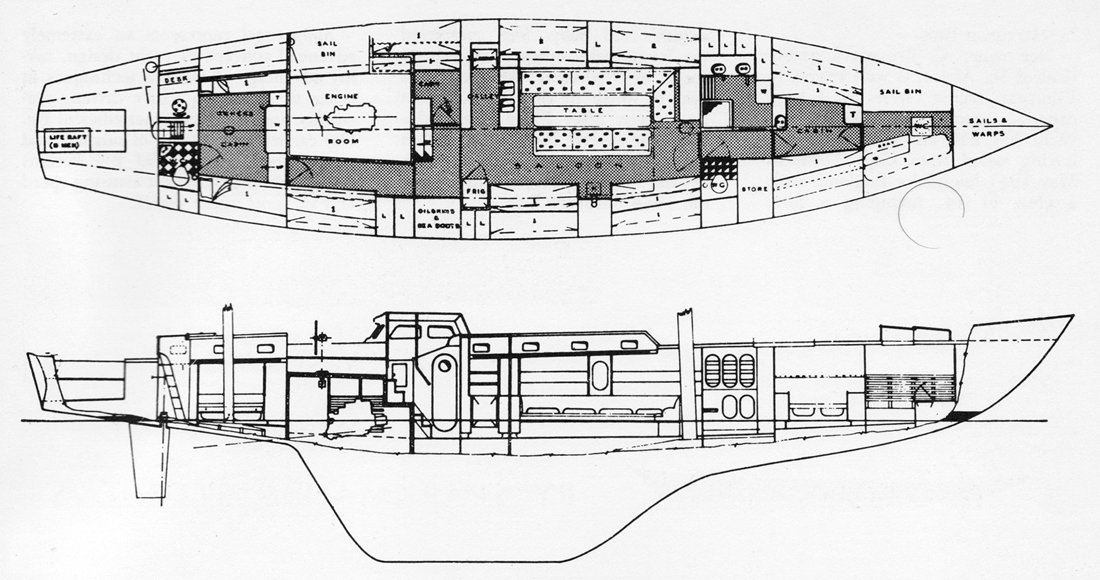 She's rather old fashioned looking back 42 years now, in plan view a bit too full forward and a bit fine aft, but a wonderfully balanced hull. She was and is very fast, leaving SA after launching she sailed 7660 miles up the Atlantic to England averaging 7.6 knots. She was first to finish in the 61 Fastnet, the 62 Buenos Aries-Rio race, the 64 Burmuda race, the Sidney-Hobart, the China Sea, and the Trans-Pacific Race.
External Links

Sorry, no links have been posted