Stability and the Leviathan II
Leviathan II has been recovered and is floating upright. This is good and it will allow investigators to gather facts on the precise condition of the ship at the time of the accident. Unfortunately, damage is so extensive that any "real stability at time of capsize" will be impossible to establish. This is the reality of marine accidents. Between the water damage, any permeable material will have gained weight through soakage, and the structural damage, the entire aft roof is gone. The vessel's stability is now completely different than it was on October 25th. Because the center of gravity of the boat has changed, there is no way (short of complete re-construction) to do a check inclining and establish vertical center of gravity. So we're left with the data arrived at in 1996.
I was appalled to see the two lead investigators for the Transportation Safety Board could not, during their press conference, answer a simple question on Leviathan II's hullform. Someone asked, "Is the boat a planing or full displacement hull?". The investigators claimed "we haven't looked at that." My god, millions of people have seen the seen the pictures, the boat's service speed is 20 knots, surface drives, 1000 Hp installed…..of course it's a planing hull.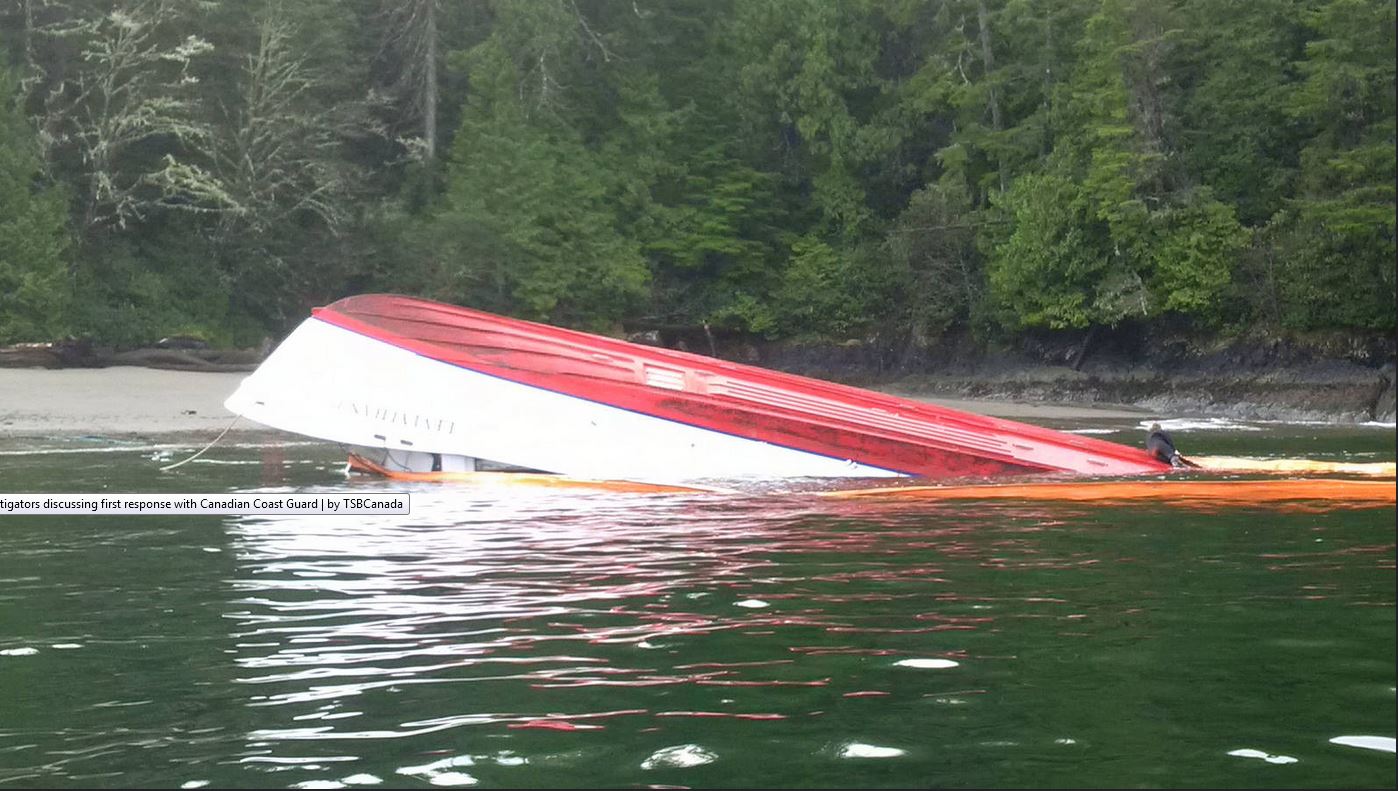 External Links

Sorry, no links have been posted