Sayonara – A Garden designed heavy cruiser
Sayonara stopped in last night, they were away again before daylight so I just got a couple of pictures. She's 35 years old this year and looks good.
Writing about her in his first book, Yacht Designs (1977), William Garden called her Bill Trenholme's Boat. At 58'6″ LOA with 16′ of beam and 7'4″ draft she is a big boat, displacement is 105,000 pounds with 15,000 pounds of ballast. Power is a 8L3 Gardner producing 152 HP at 900 RPM, turning a 56″ by 48″ three-bladed prop on a 3:1 reduction gear. Construction is West Coast seineboat style, with fir planking on bent oak 2″ by 4″ frames with a massive keelson and sister keelsons taking the place of floor timbers. Deck beams are 5.5″ square and the deck is 5/8″ ply with 1.125″ Fir laid over.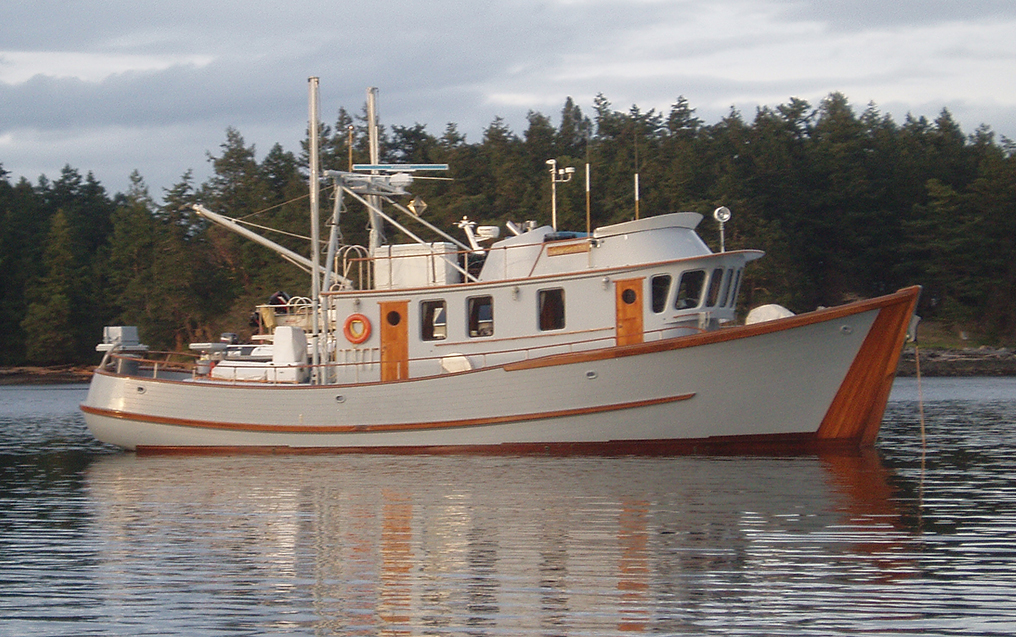 She is a striking boat, not to be easily mistaken for another. Comparing the finished vessel with Garden's original drawing below we note many differences. The builder altered Garden's more traditional ship to create something unique and stylish, whether this is successful depends on the viewer. Personally I like the interest of properly built window frames, the lack of frames in Sayonara creates a modern sleek look. As does the elimination of full length scuppers, I assume deck drains take their place. Details aside, the results are obviously successful for the owner/builder's as they continue to use her after 35 years.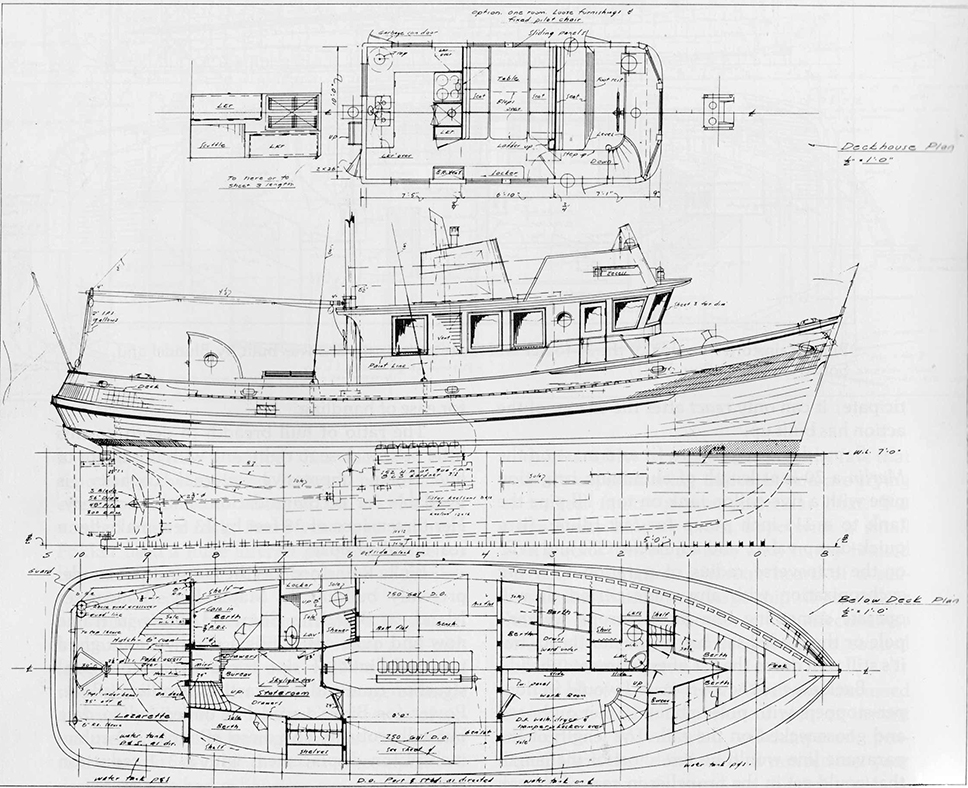 External Links

Sorry, no links have been posted