Chinook – Garden designed heavy cruiser
Chinook is gone now, I believe she burned in a marina fire around 2011. Her design is a stock troller from William Garden, available in 38′, 42′, and 48′ sizes. Chinook is the smallest, 38′ LOA with 11′ beam and 5′ draft. She was built in the late 1950's (or early 60's) by Jim Emmett and his wife, somewhere on Chesapeake Bay. The Emmett's lived aboard her for many years, cruising the East Coast and writing regularly for Yachting and WoodenBoat magazine.
The construction of Chinook was interesting because Jim advocated launching the hull as soon as the bottom was planked, and finishing off in the water. This seems a hard way to do things but as always it depends on your situation. He faced high overhead in a small boatyard vs no expense on a mooring in a creek. He was also working with mostly hand tools. Chinook was framed with 1.5″ by 3″ White Oak bent frames on 12″ centers, planking was 1.5″ White Cedar (Atlantic). Her central well deck was 2″ cedar with a covering of Dexolium, and fore and aft decks of 1″ cedar with 1″ teak laid over tarred felt.
Her power was a nice J series 6 cylinder Cummins, the type of engine you can't find any more. This one was the JH-6-M, producing 125HP at 2500 RPM. Cruising RPM was 1700, at which speed the Cummins burned 2.25gph and speed was almost exactly 8 knots. The reduction was a Capitol 3:1 turning a 30″ by 22″ five-bladed Michigan wheel. These engines are as smooth and quiet as they get, and the five blade prop would make it more so.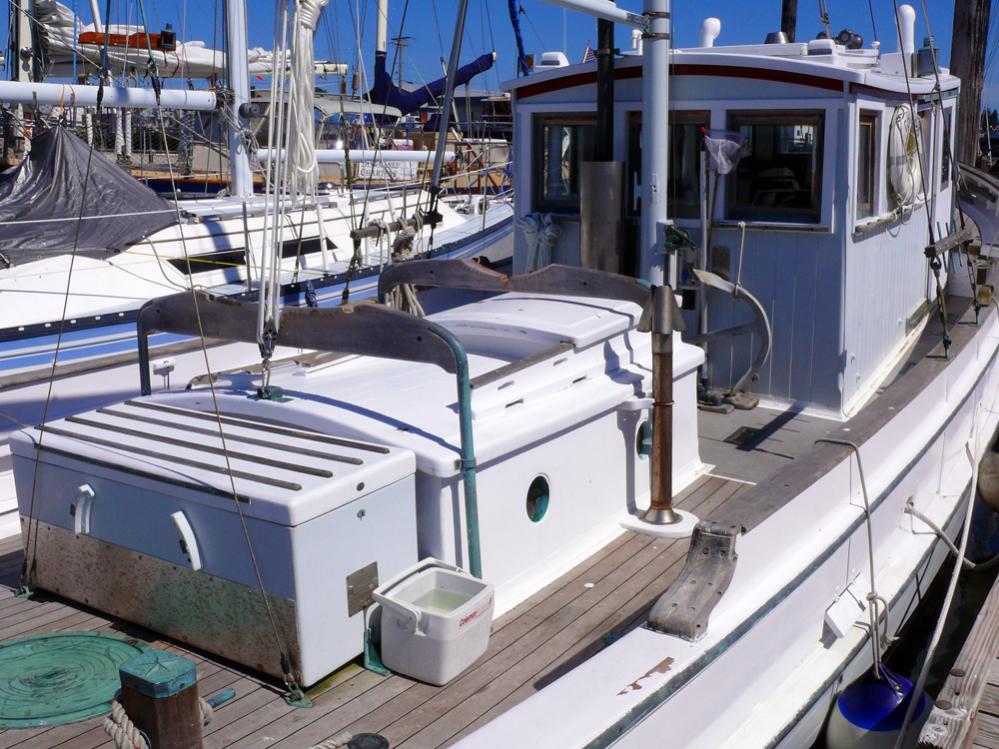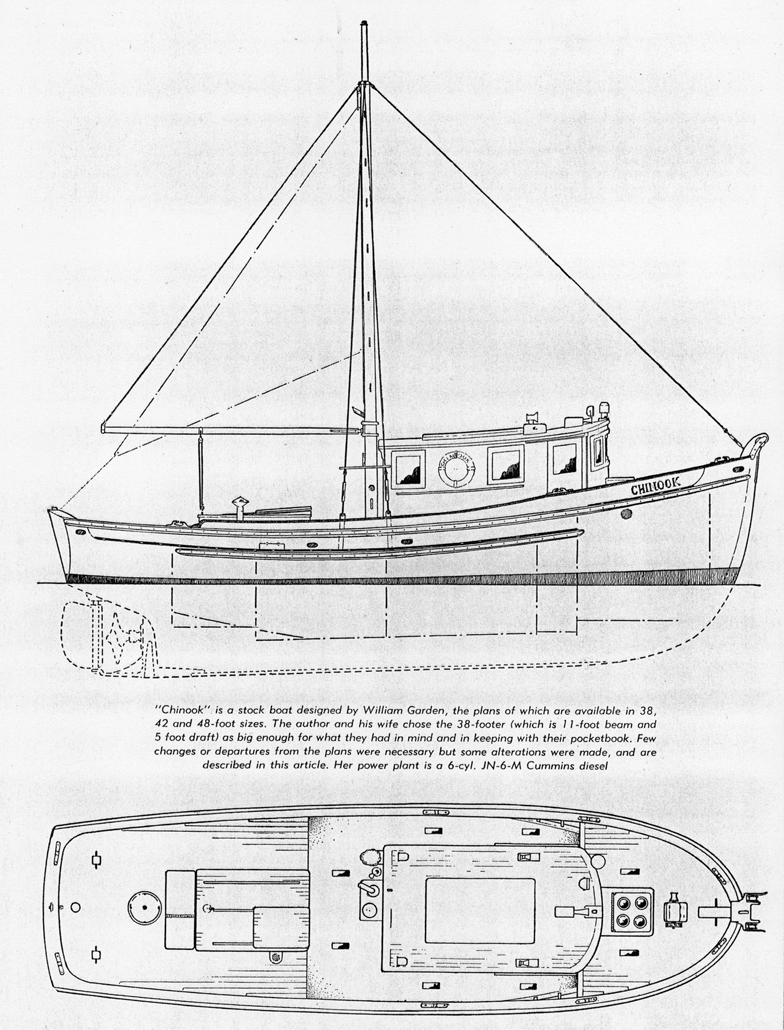 External Links

Sorry, no links have been posted