Harold Remmem and Remmem Boat Works
Harold Remmem and Remmem Boat Works
The 1960's were boom years for wooden boat builders in BC. Remmem Boat Works was one of many busy shops building fishboats on the Fraser River.
Rob Morris of Western Mariner relates that in the 1960's the Remmem shop had a 10 man crew building three boats at a time. They would build these 42' trollers in pairs with a smaller gillnetter crosswise under the bows of the larger boats. From 1965 through to 1970 they built 10 big trollers, all 42′ overall, I'm not sure of the order but the first was Cayman Isle and Northern Viking was the last.
Cayman Isle 1965
Pacific Traveller 1966
Alaskan 1966
Viking Princess 1967
Ocean Sunset 1966 (now called Split Decision)
Ocean Rambler 1967
Kelly Ruth
Solimar 1968
Ocean Bounty
Northern Viking 1970
These boats are all approximately 42′ (12.8m) by 12′ (3.6m) wide. They were built just before beam for 42's started to increase to 13′ and 14′. This moderate beam is most important in both the boat's comfort at sea and economy of operation. A number of these boats were originally powered with 115HP six cylinder Gardner engines. Their registered gross tonnage ranged from 14.07 to 14.85 tons.
In a search of the on-line Canadian Ship's Registry, I can find 8 of these boats. Some are under Remmem Boat Works and others are under Remmen Boat Works. I also know the Kelly Ruth sank in the Hecate Straits. Of the 10 only the Ocean Bounty remains unaccounted for. The Registry also turned up another 6 boats built by Remmem Boat Works, 2 built by Harold Remmem, and one Lady Ingrid, by Alfred Remmem (one of Harold's brothers).
Other boats by Remmem Boat Works
April Wine 1970 (9 tons)
Blue Line
Cape Hope 1962 (12.7t)
Dan Cameron 1962 (18.7t)
Grizzly King 1962 (11.9t)
Hi-Hope II 1962 (12.0t)
Built By Harold Remmem
Sugar Blues 1958 (12.7t)
Flink
They also built the 39'6" troller Wee Dala (originally Dor-Dar) in 1968. Harold was one of four boatbuilding brothers whose father, Krist Remmem, came to BC from Norway in 1910. Krist built gillnetters in Gunderson Slough (the site of BC's first cannery, now Delta) and I'll assume the boys learned their trade there. Harold's first project on his own was the double-ended troller Dolphin launched in 1936. I also don't know if Harold's brothers worked with him in the Annieville shop but it would seem likely.
My understanding is that Harold built these boats from half-models he carved, and I believe those models were later destroyed. I hope to someday take the lines and data measurements from one of these boats.
My cousin Gordon Earl owned the Kelly Ruth for a number of years and I spent considerable time aboard her. At the time I lived in Heriot Bay and Gordie would winter there. We spent many days sport fishing for winter springs with the Kelly Ruth. I developed a keen appreciation for these boat's comfort at slow speed in sea, and in general the highly developed arrangement. Everything seemed to come to hand naturally and working the boat was always easy. The only part that bugged me was the engine room, a hands-and-knees job.
Looking at the pictures you can note many distinctive details that were copied from or to other BC built boats of the style and era. To my eye the Remmem boats have always stood out as being exemplars of the type, every part is properly proportioned in relation to the rest. The sheer in the house top, the sweeping break in the bulwark, the tie trim top and bottom on the windows, all are BC specific. Note that only Pacific Traveller has a sloped aft window frame in the galley, bet there were some arguments in the shop about that innovation…….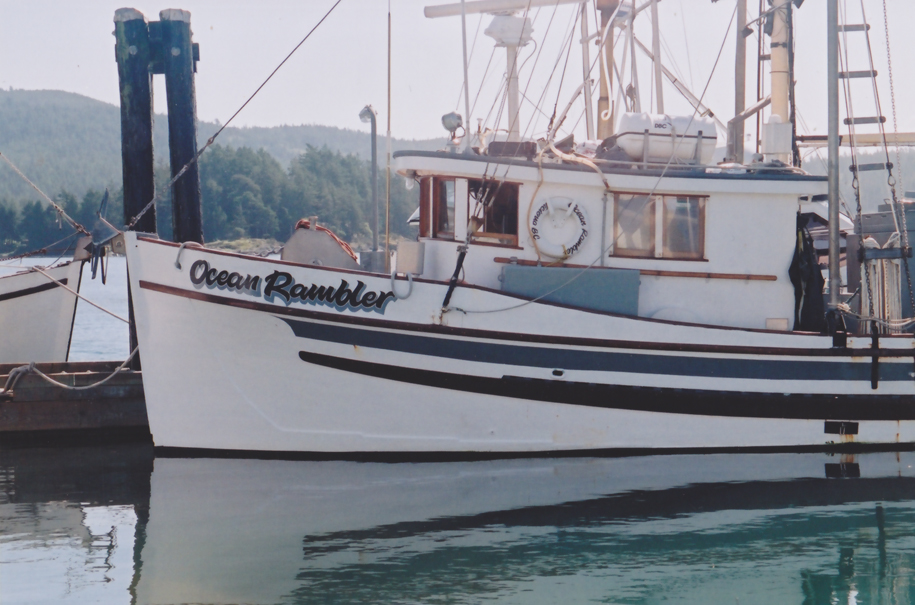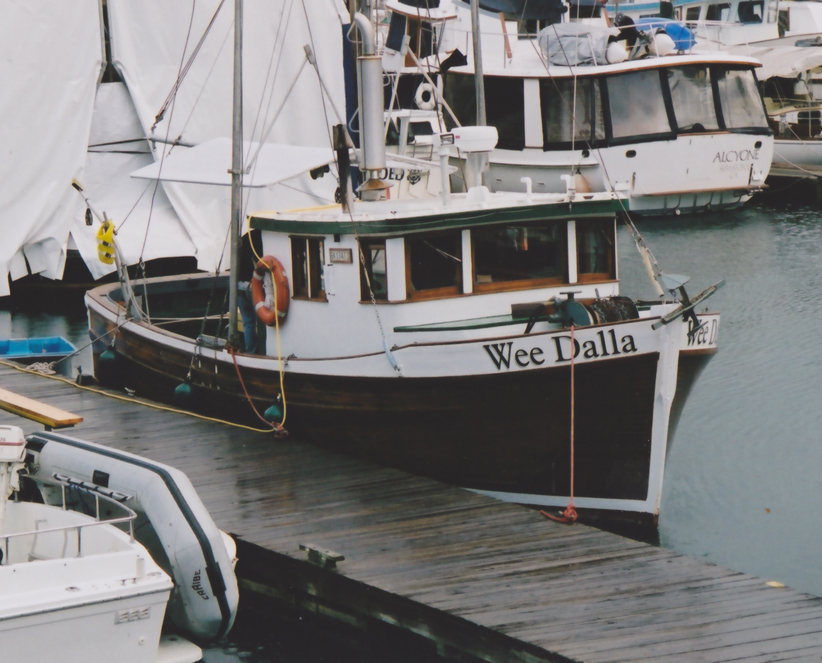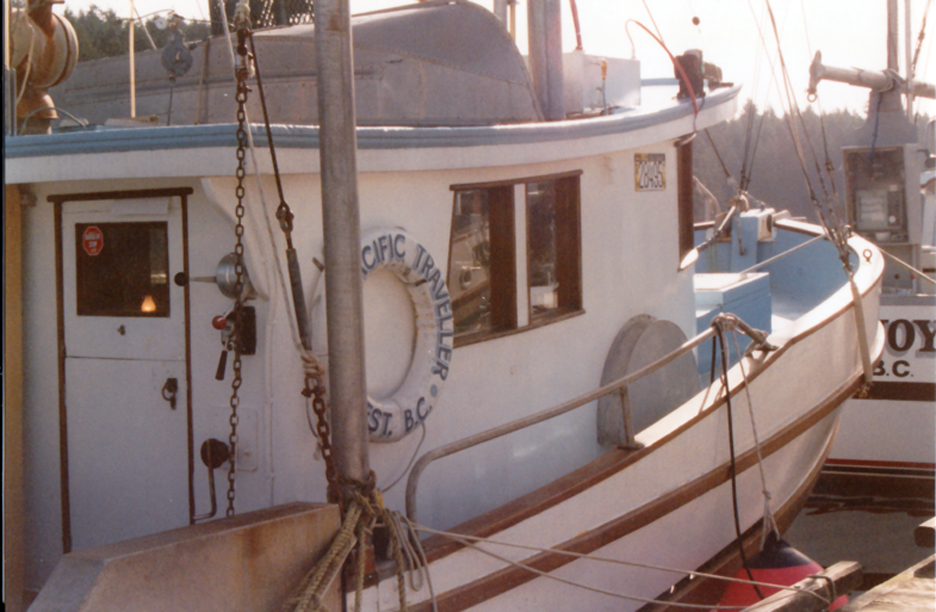 Thanks to Don Macmillian for the photos.
External Links

Sorry, no links have been posted