Harold Remmem and Decimal Dolly
Harold Remmem was a boatbuilder, he also fished all his life. He was born in 1913, the son of a boatbuilder, living on the banks of the Fraser River, fishing and boatbuilding where natural occupations. Harold started fishing as soon as he was big enough to row a skiff.
From Harold's son Bernard,
"Annieville school only went to grade six,all other education happened in my grandfathers boatshed or on his gillnetter. I think he said he started fishing on his own in a row skiff with a friend when he was old enough to row. He quit gillnetting two years before he died.
In the early fifties he built and fished the Glenkris,then 3 or 4 Patsy R's. The last Patsy R which was built in 61 in the slough boatshed was sold in 63. He couldn't see owing BC Packers $10,000 for a boat so he bought an old double ender named Belle which he fished until 71 when he built the Decimal Dolly. Britain had just switched over to the decimal monetary system and there was a picture of a beautiful blond wearing a dress made of coins in the sun paper. Her name was Decimal Dolly.
He would gillnet Springs in the Fraser,then go to Smiths inlet for the peak of the sockeye run and then back to the Fraser for the early Stewart sockeye run. He liked to can the Stewart sockeye because they went the farthest up the Fraser and had more oil in them. Next he would go to San Juan for the peak sockeye weeks then back to the Fraser when the run showed up there. "
"I found an article from the fisherman's union newspaper about the Dan Cameron launching. Harold told the reporter he fished halibut 19 seasons until his back went out. He crewed on halibut boats from the Swiftsure bank to Kodiak Alaska."
Harold was of the old school of boatbuilders, men who understood their craft so completely that they were competent hull designers, structrual engineers, planers and busnessmen, as well as woodworkers. Harold carved the half-model in the picture above. And this is the only building guide that existed. The molds were built directly from measurements taken off this model, there was no traditional lofting. Fairing of the molds would be done full size with the ribbons on the boat.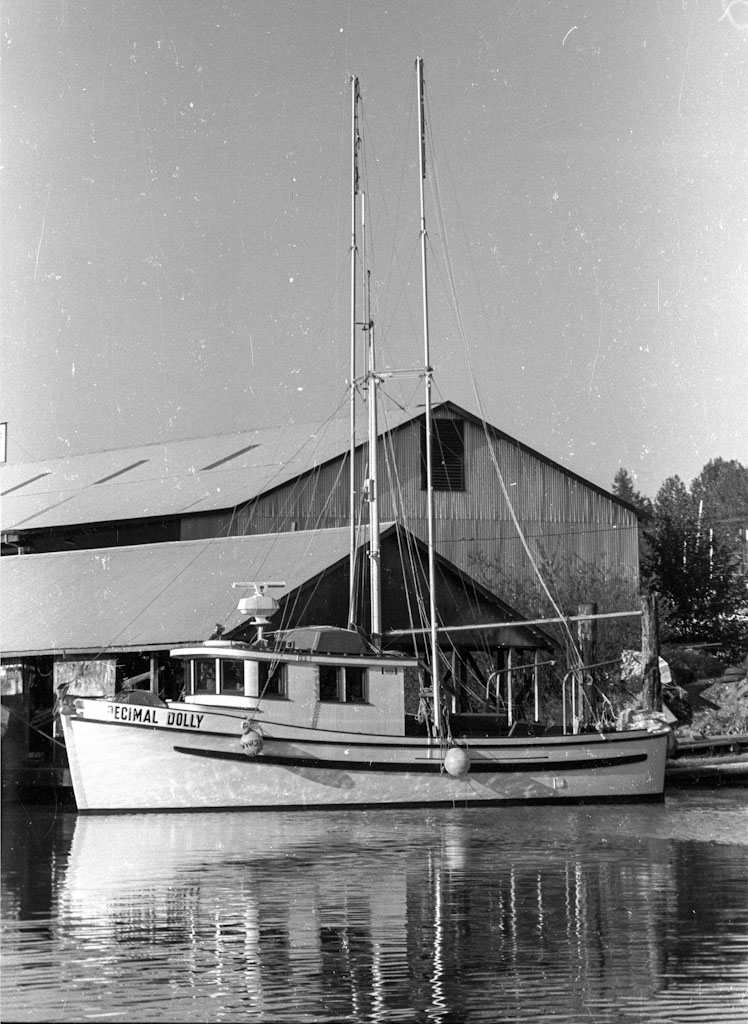 External Links

Sorry, no links have been posted