Falcon Rock, Fisheries Patrol Vessel
The Falcon Rock was built for the Minister of Fisheries in 1960 at the McKay-Cormack Ltd yard in Victoria. She served the Department for 37 years, much or all of it out of Prince Rupert. I believe she had 2 or 3 sisters, all built in BC yards around the same time.
The design was done by William M. Reid. Mr. Reid had a distinctive style, the squared off pilothouse was, at the time quite modern I suppose. And the four windows across the front unusual. These Rock class boats are interesting in that they are designed as patrol vessels, they have more than the usual power but shallow and rounded underwater sections. I can imagine them rolling a lot. The stern is a bit narrow and very round, both in plan and profile, someone was thinking about running off in a big sea, perhaps in the Hecate Straits. These boats have more flair in the bow than almost any fishboat on this coast, but overall I think they are very good looking.
William Reid was a draftsman for Sterling Shipyard and BC Packers in the 1940′ and 50's. In 1959 he opened his own office specializing in Fish boats, Tugs, and Patrol craft. I've never come across a yacht design by him. Reportedly the Vancouver Maritime Museum has drawings for 140 designs by Reid. As he died in 1970 that's a prodigious output if all those drawings were done in 11 years! (It could be they have 140 sheets for an unknown number of boats)
Registered dimensions for Falcon Rock are 47′ length (approx 50′ overall), beam 14′, depth 5.3′, gross tons 25.96, draft will be about 6′ at the stern. Power is an 8V-71 of 240 HP.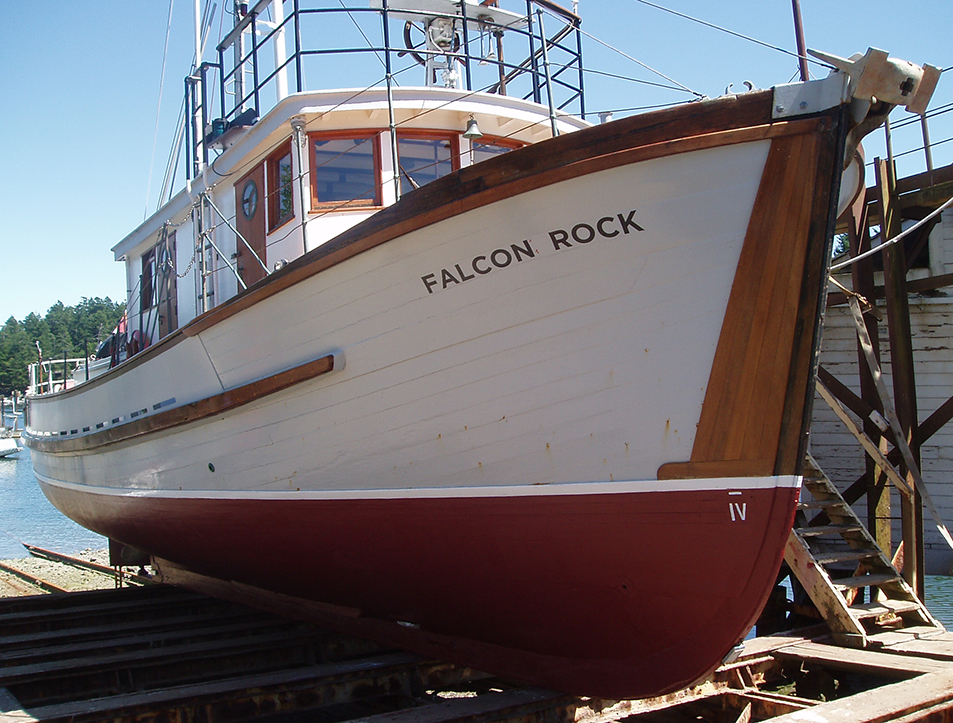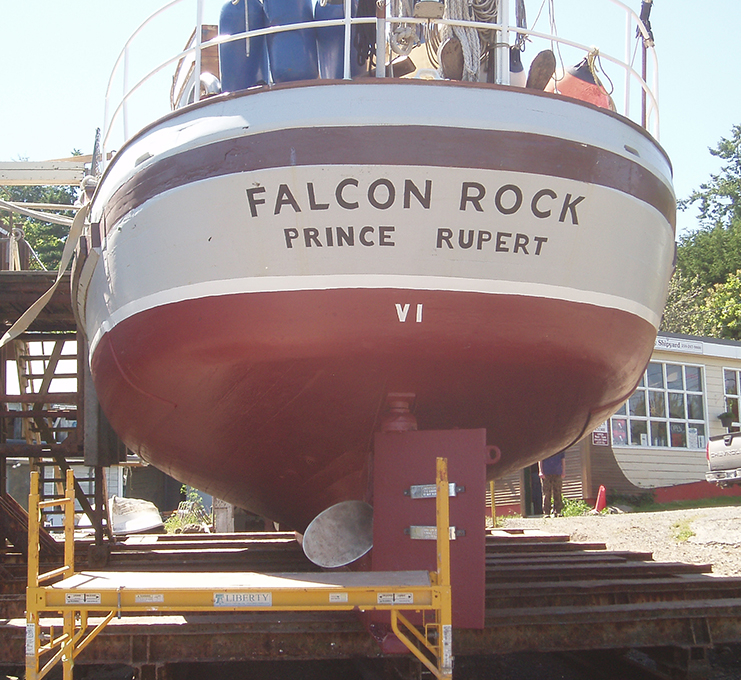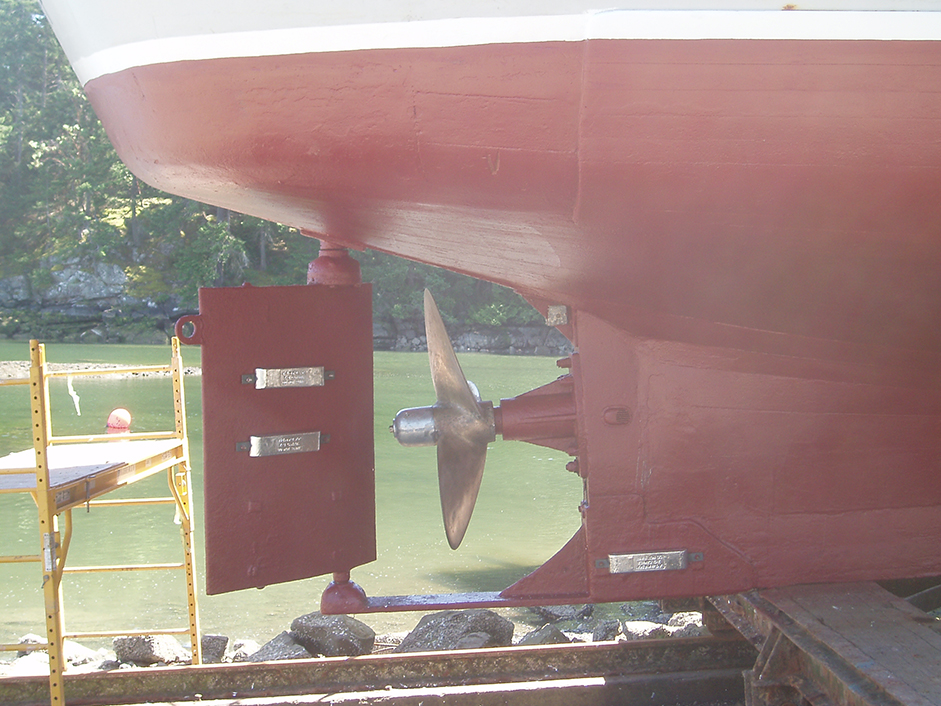 External Links

Sorry, no links have been posted