Wapama, Last of the Steam Schooners
The Mercury News for Saturday April 6th, 2013, reports that Wapama will be broken up next week in Richmond, California. She is the last existent West Coast Steam Schooner, at one time this fleet numbered over 220 ships. Built at St. Helens, Oregon of fir in 1915, she is 216′ long with a beam of 40′, with a single screw propeller driven by an 800HP triple expansion steam engine with two oil-fired water-tube boilers. With timbers stacked 15′ high on deck she could carry 1.1 million board feet of lumber, as well as 60 passengers. Voyages mainly ran from the PNW and Northern California south to the the big cities of San Francisco and Los Angles, where the lumber was used or shipped east on rail lines.
As a teenager and young man in the 1960's-70's, I made four or five "pilgrimages" south to the San Francisco Maritime National Historical Park. The big square-rigger Balclutha, the three-masted schooner C.A. Thayer, the Wapama, scow-schooner Alma, the ferry Eureka, and tugs Eppleton Hall and Hurcules were endlessly fascinating. I visited in winter when few people were around, I recall it being cold and rainy, and there was no supervision for visitors. I was free to roam these ships, sit were I wanted, climb were I liked. I recall sitting in Wapama's "caboose" (the little pilothouse above and behind the wheelhouse) surrounded by woodwork painted a uniform yellowish beige, everything was painted the same colour, inside and out. But I looked out forward at her huge spars and maze of rigging, the sweep of her deck, and I was transported to another time and place.
The Times reports someone estimates it would take $62 million dollars to restore her. Instead the Park Service will pay $1.6m to have her torn apart and trucked to a landfill. They will save some bits and pieces, her engine and a winch or two will be stored in a warehouse. I regret that some other young man (or woman) will never see the view from Wapama's caboose.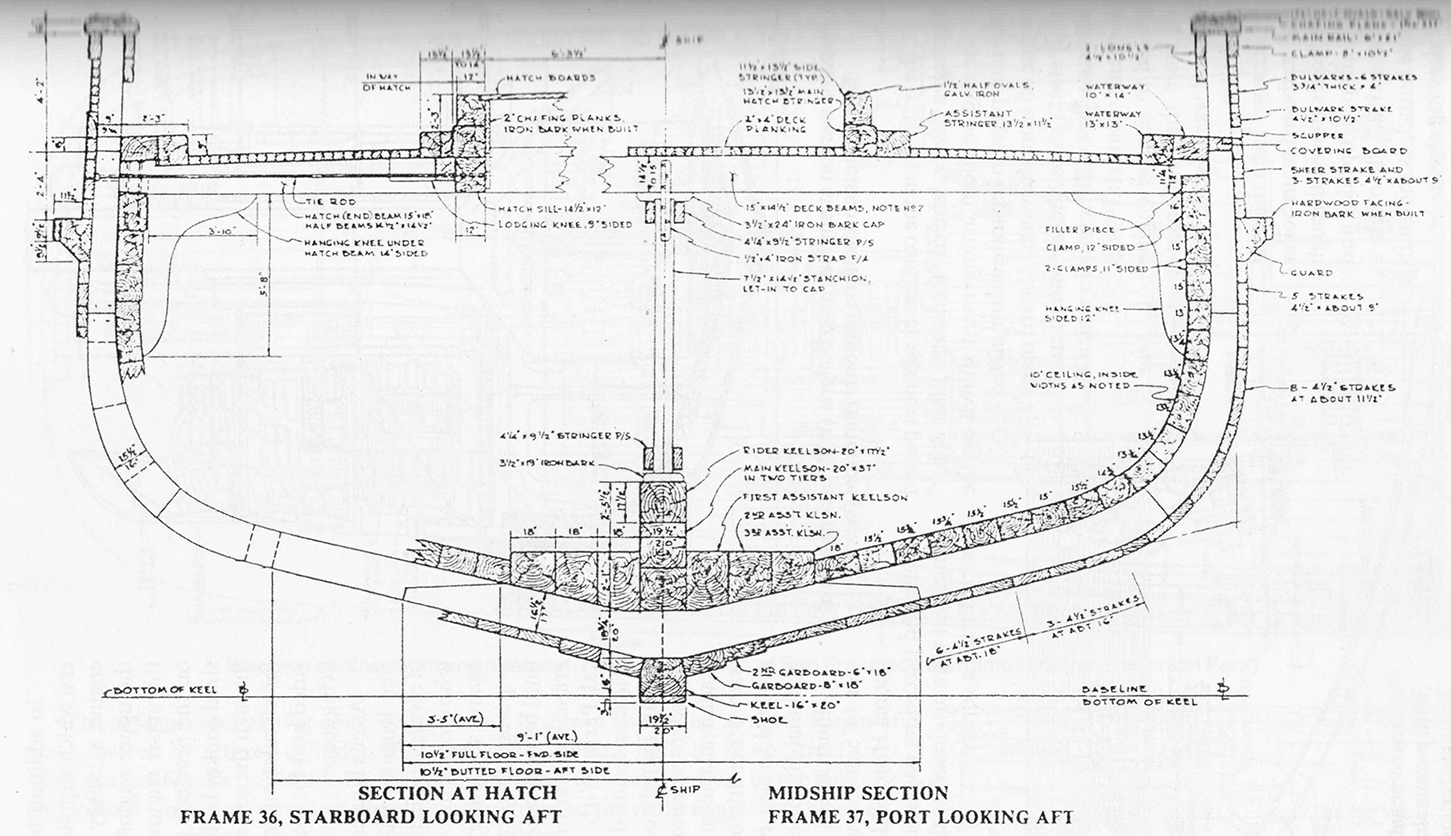 External Links

Sorry, no links have been posted