Westcoast Troller hull form
Above is the troller Anna B, built in 1968 at Maderia Park by Fred Crosby. Apparently Fred built 5 or 6 boats in the late 60's, but that's about all I know of him. The Anna B is the only one I can find in the Ship's Registry.
Other boats built by Fred Crosby include;
Forus Built 1963, 14tons gross
Aqua Prince Built 1975, 25 tons gross
Abuptic 2 (Attributed to W.Reid Garden Bay) Built 1966 original name Hazel R. II
Sylou Built 1960, 14.33 tons gross
Edna F (Attributed to Withey's Silva Bay) Built 1964, 14.79 tons gross
Diane Louise Built 1977 fiberglass, 16.15 tons gross
Sea Gold Built 1976 fiberglass, 13.99 tons gross
What's notable about the Anna B is her fine entry with lots of rake to the stem, high deadrise, and long easy exit with a fair amount of flat bottom under the stern (below the chine). Note how the stern chine or knuckle runs forward. Her rudder is about as far aft as possible.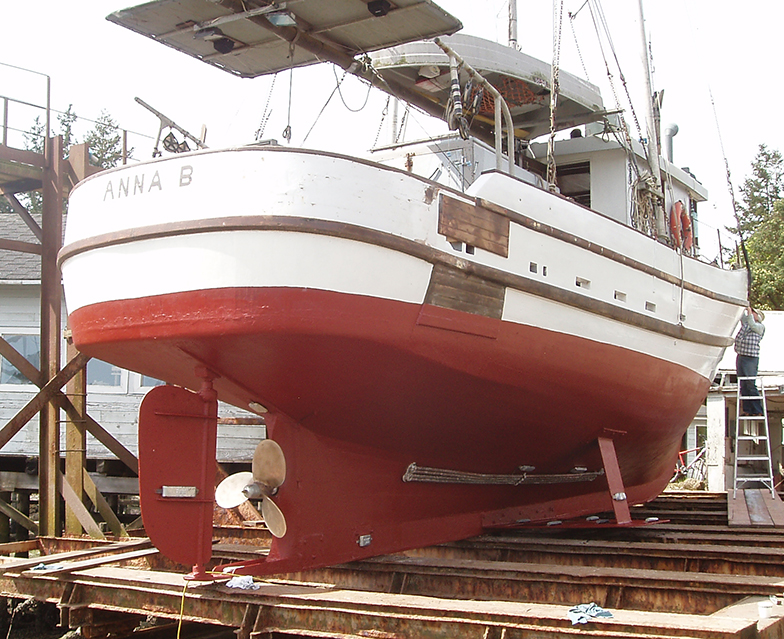 Now let's compare the fine lined Anna B with the much chunkier appearing 1966 Remmem troller Alaskan. Measurements and tonnage for the two boats are practically identical, with the Anna B a couple of inches wider and an inch deeper than Alaskan. But look at Alaskan's bluff entry, lower deadrise, and vestigial chine or knuckle at the transom. Her run is steeper, the rudder is further forward, and there is a lot of rake to the keel. It just shows that within a given box there's a lot of room for variation.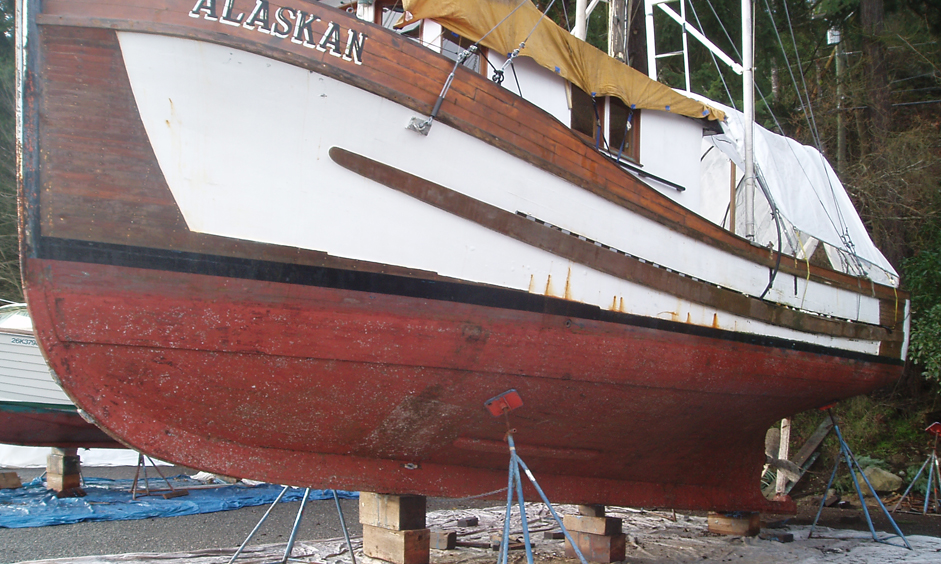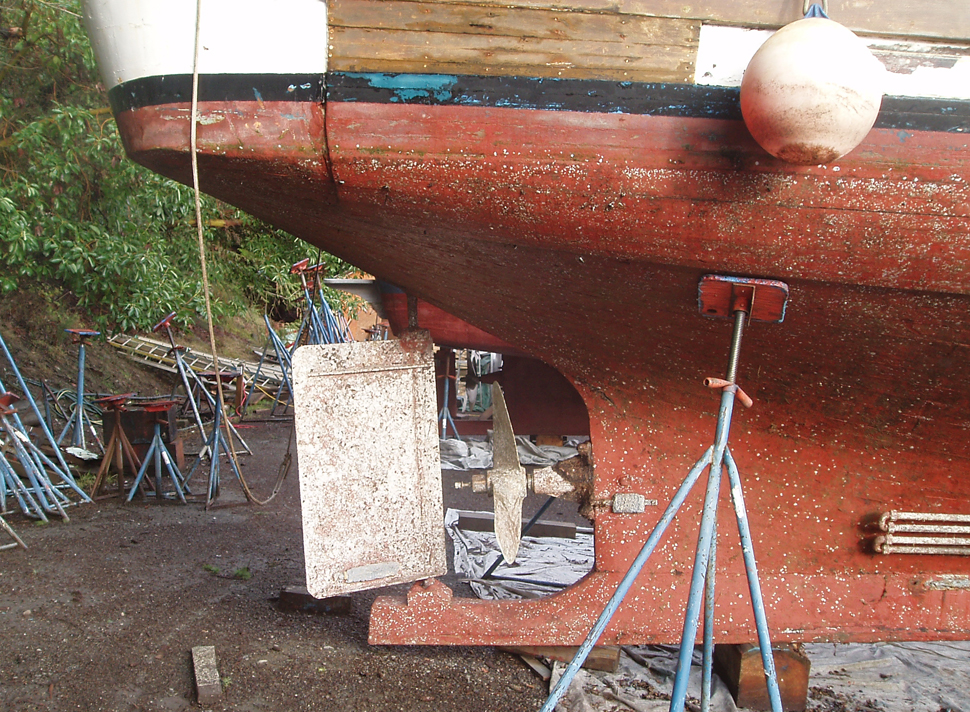 External Links

Sorry, no links have been posted